When choosing to buy a
waste paper hydraulic balers
, you must first understand the structure and price range of the mainstream
waste paper hydraulic balers
in the market. In the production process of waste paper baler, it faces customer needs to modify product parameters, improve technology, improve configuration and develop new products. As we all know, new products are still not familiar to customers in the initial market. This requires manufacturers to do a good job in promoting new products, and hope that new products can quickly occupy the market, they need to perform the following actions:
1. Product positioning of
waste paper baler
: First of all, the product grade belongs to high, medium and low grade, and the target sales group of the new product is determined. Also pay attention to the characteristics of the customer's area and the type of unit, conduct a comprehensive analysis, and develop a detailed promotion plan.
2. The price positioning of
waste paper baler
: Once the waste paper baler product is approved by the market, the price is still relatively stable. Unlike electronic products, the price will quickly update and depreciate, so the initial price positioning must be reasonable. It is necessary to consider the decline in profits in recent years due to increased costs. Price is an important guarantee for product sales and profit, and is also the top priority of enterprise development. Price positioning must meet market conditions and reach a price level acceptable to customers.
3. The principle of sales leverage of
waste paper baler
products: Customers who buy new products are like people who taste crabs. They need courage. Mechanical products (such as waste paper balers) must be validated by the market before they can be put into production.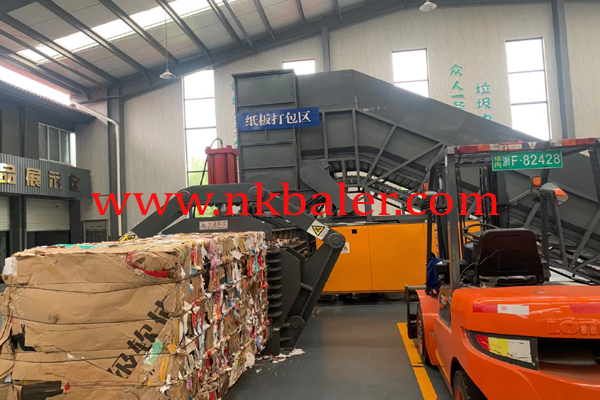 The waste paper baler produced by Nick Machinery has simple structure, convenient operation and maintenance, guaranteed quality, and moderate quotation. Welcome new and old friends to come and buy www.nkbaler.net