The temperature has a great influence on the
hydraulic baler
. If the temperature of the hydraulic oil is too high, the equipment will be unstable and leak oil; if the temperature is too low, the hydraulic cylinder resistance will be too large, causing the equipment efficiency to be too low. In order to improve the performance and efficiency of the equipment, How much should we control the working oil temperature of the
hydraulic baler
?
Under normal circumstances, the oil temperature of the hydraulic oil of the
hydraulic baler
should be between 30-80 degrees. The temperature is too low, the oil viscosity is large, the fluidity is poor, the resistance is large, and the work efficiency is low; if the oil temperature is lower than 20 degrees, the hydraulic motors, valves, pipelines, etc. are easily damaged in sharp turns; if the oil temperature of the hydraulic system of the hydraulic baler is too high , It will reduce the viscosity of the hydraulic oil, easily cause leakage, reduce efficiency, reduce the strength of the lubricating oil, the paint film, accelerate the wear of the machine, produce carbides and sludge, accelerate the deterioration of the oil quality, and cause the oil, oil seal, and high-pressure rubber pipe to pass Early oxidation.
1. When the temperature of the hydraulic oil is too low, we need to preheat the hydraulic system and start the equipment. After the hydraulic baler is idling for 3-5 minutes, it will work under pressure to maximize any movement of the working device and keep it 3 -5 minutes to preheat the hydraulic oil through the overflow;
2. If the oil temperature is too high, you need to appropriately increase the preheating operation time. When the temperature of the Baler exceeds the standard, pay attention to the radiator heat sink not to be contaminated by oil to prevent dust adhesion and affect the heat dissipation effect; the
hydraulic Baler
should keep enough oil In order to facilitate the circulation and heat dissipation of the oil.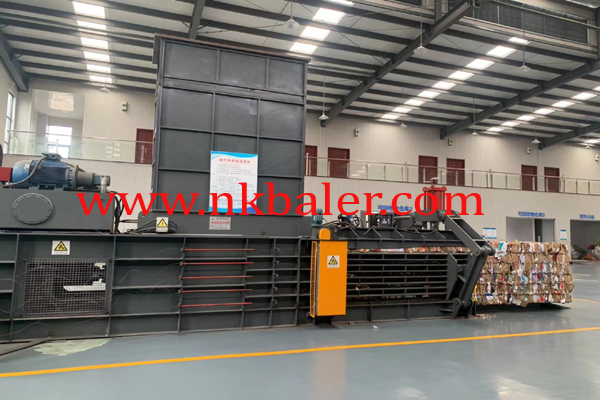 The above is the normal oil temperature of the hydraulic baler that Nick summed up for you. Generally, thermometers are installed on the equipment. Once this range is exceeded, it needs to be overhauled and maintained to avoid damage to the hydraulic baler. For more information, please pay attention to www.nkbaler.net