The bales produced by the straw baler are compact, neat and beautiful, which can greatly reduce logistics costs. They are used in cotton production areas, textiles, shopping malls, garment factories, waste materials recycling industries and other various light industrial industries. The company's indispensable production equipment. The
straw baler
manufactured by NKBALER can be adjusted according to the customer's requirements, and the customer is the management center to produce the fully automatic baler machinery and equipment suitable for the customer.
Product features:
1. At the level of switching power supply, according to the application of the natural environment and its regulations, the straw baler can be divided into two types: single-phase electricity and three-phase electricity. Customers can choose according to specific switching power supply standards to further improve purchase efficiency.
2. The size of the box, that is, the size of the raw materials contained in the equipment. Generally, the size of small and medium-sized is 1200x800x900MM. Naturally, with the further development trend of technology and the main production force, the size of the box can also be processed according to customer regulations and design plans. The development of craftsmanship takes into account the settings comprehensively, so that it can better meet the manufacturing requirements.
3. The production and manufacturing methods can be divided into manual and automated technologies. The key includes feeding, actual operation, and outsourcing. Customers can select according to the total output regulations, productivity, etc., and improve the available indoor space of machinery and equipment.
The size, model, and specifications of the machine and equipment of the straw baler are complete, and customers can specify different feeding directions, outgoing load volumes, dimensions, etc. according to the on-site design plan.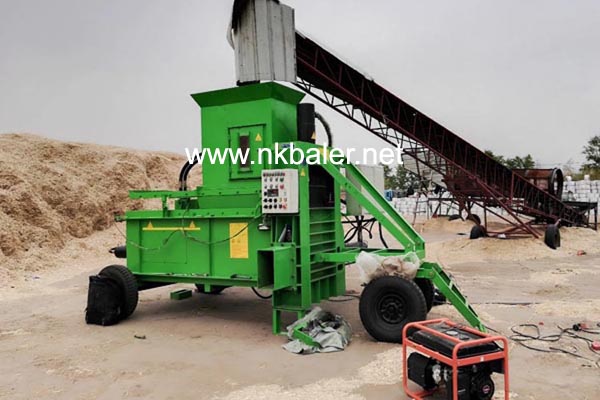 The main purpose:
The
straw baler
can be applied to all light foaming and loose raw materials such as waste paper, straw, wheat straw, straw, waste cardboard, tree roots, waste packaging bags, plastic bottles, etc.
NKBALER professionally provides: straw baler,
waste paper baler
, garment baler, tire baler, etc., which can be customized according to your specific needs. Our sales hotline 86-29-86031588