Scrap steel recycling must use
shears
, but there are many types of shears. For users who do not have a large amount of processing, how to choose
small gantry shears
and
crocodile shears
, which one is easy to use?
1. Power factor to choose
Choosing a
gantry shearing machine
generally requires a transformer to meet the demand, and a crocodile shearing machine can generally be used.
2. Choose from the amount of material recovered
There are many types of recycled materials in the waste recycling station. If the steel bars, steel plates, or thick materials are difficult to be broken, you can choose a
gantry shear
; on the contrary, it is recommended to choose thin and light materials such as cans, paint buckets or color steel tile briquettes. Metal crusher; while the crocodile shears are for crushing thick materials that are difficult to crush. The crocodile shears are chosen under the premise that the output is not so high.
3. Choose by demand
Whether to choose a crocodile shear or a
gantry shear
is mainly based on the required output, which is what we usually call the processing volume. If the receipt is high, consider the gantry shear. If the receipt is low, it is better to choose the crocodile shear. Is suitable.
In summary, no matter which type of shearing machine is selected, the choice must be based on the power factor of the processing site, the amount of material recovery and the required output.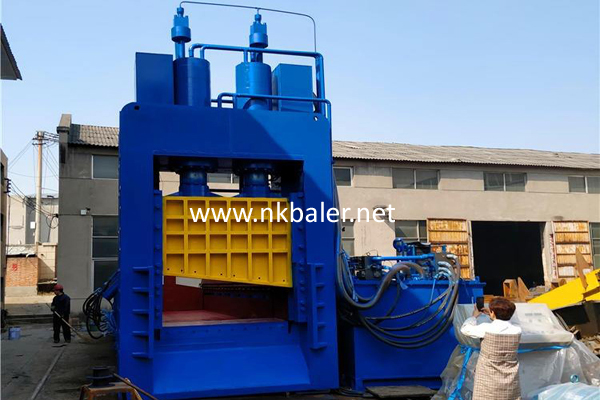 NICKBALER will never stop, will continue to improve the quality and function of the product itself, and produce more high-quality mechanical equipment for a wide range of users!
https://www.nkbaler.net