Waste paper baler
is mainly suitable for waste paper, plastic, iron filings, cotton, wool, waste paper shell, waste paper box, waste cardboard, yarn, tobacco, plastic, cloth, woven bag, knitted velvet, hemp, sack, Compressed packaging of loose materials such as tops, hair balls, cocoons, silk, hops, wheat wood, grass, garbage, etc., reduces the volume, facilitates packaging, transportation, and reduces storage space. It has the characteristics of compact structure, strong and firm; economical, practical, and easy to operate. It is a rich equipment for materials packaging, waste recycling and other industries.
Advantages of
waste paper baler
equipment:
1. The
hydraulic oil
circuit power system is adopted, which improves the Baler efficiency, has the characteristics of Baler speed and stable performance;
2. A variety of cooling systems are available for users to choose from (water cooling system, air cooling system and industrial air-conditioning cooling system);
3. Two wire binding methods, push wire and hook wire, are used, with low failure rate and easy maintenance;
4. Adopting the principle of mechanics, 3 sets of tight-Baler oil cylinders make the compressed material tightly compressed, and the packed bag has a regular shape and high density;
5. The design of the introduced double-tough cutter greatly improves the paper cutting efficiency and prolongs the service life of the blade.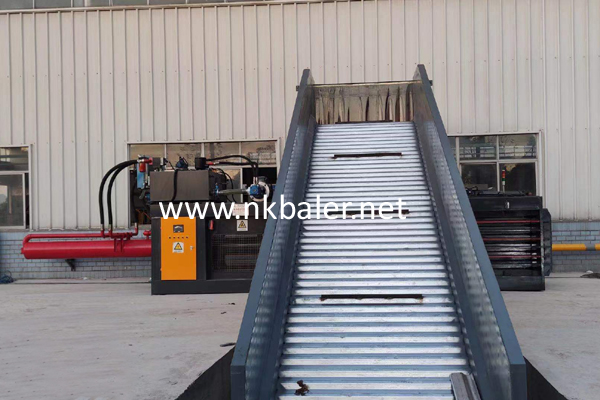 NKBALER
needs to accumulate experience in the process of using
waste paper baler
.
https://www.nkbaler.net