Flow rate of pressure oil of waste paper baler
Author : admin Time : 2021-11-18 AllPageView : 452
The pressure oil of the
waste paper baler
flows directly back to the oil tank through the overflow valve and the return pipe, and the oil pressure will not continue to rise. Therefore, the valve also functions to provide overload protection for the system.
The oil sucked by the hydraulic pump of the
waste paper baler
from the fuel tank is filtered by the oil filter to remove impurities and dirt to prevent the valves in the system from being blocked.
Most of the power of the waste paper baler is provided by the hydraulic pump, so the hydraulic pump pressure standard is strict.
The pressure oil output by the
hydraulic pump
of the
waste paper baler
enters the lower cavity of the hydraulic cylinder through the left ring groove of the throttle valve and the reversing valve spool along the pipeline.
Under the action of the pressure oil of the waste paper baler, the piston moves upward to push the mechanism to achieve a lifting action.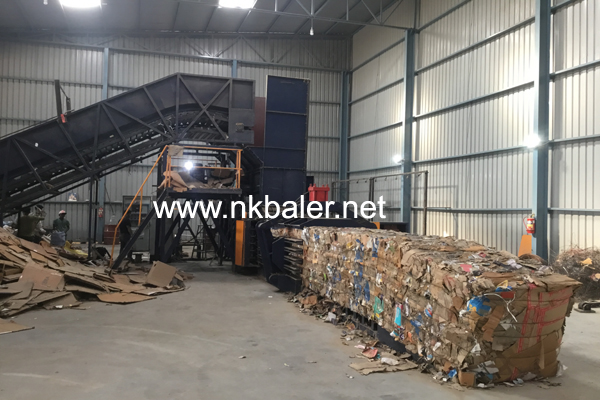 Nick mechanical waste paper packer
, meet the needs of the energy saving.
https://www.nkbaler.net