Waste paper baler
is the industrial equipment of carton box and carton baler used at this stage. The
waste paper baler
has high working efficiency, simple operation process and easy application. Long-term application of waste paper baler will undoubtedly lead to its damage.
How can we ensure its long-term application? It is necessary to formulate a management system for the elimination and maintenance of the Baler, and record the maintenance status of each Baler. In terms of the work of the
waste paper baler
, the cabinet countertops should be clean and tidy before or after the application; the transmission belt of the
waste paper baler
should also be clean and tidy; the waste paper baler also has prefabricated components that are easily destroyed.
In addition, when using a fully automatic waste paper baler, the operator should pay attention to the application of the carton baler from beginning to end. If the carton Baler has abnormal noise or all difficult problems, everyone should cut off the power as soon as possible to avoid production accidents. When adjusting the waste paper baler, it is not necessary to adjust the temperature too high, otherwise the packaging and bonding of the carton baler will be destroyed.
After the long-term application of the
waste paper baler
, everyone's operation should moisturize all the prefabricated components of the carton baler to ensure that all the prefabricated components can work normally. During the maintenance of the carton Baler, the personnel in the production line should try to record the difficult problems of the mechanical equipment every time, so as to facilitate future inspection. When operating the carton Baler, the production line operators should pay attention to the carton Baler as much as possible and do not need to put their hands in the mechanical equipment when working to prevent harm.
Due to the working experience of using waste paper balers and how to apply them for a long time, in fact, after purchasing waste paper balers, everyone's good way is to formulate the operating procedures for the coefficient of performance of the carton balers, so that they can be more reasonable. Local application of waste paper balers to ensure the long-term application of our carton balers.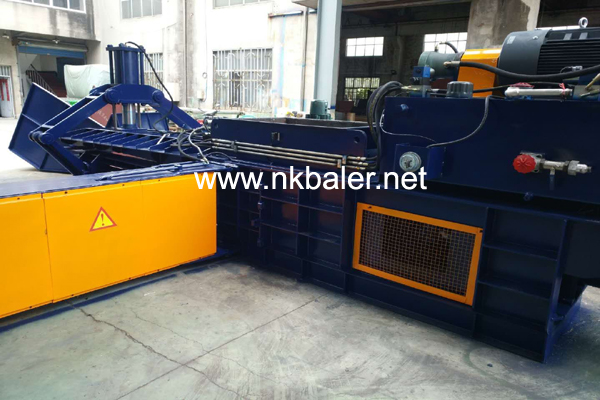 NICKBALER
has a group of R&D teams with strong technical force and experienced after-sales service team, committed to escorting your normal production.
https://www.nkbaler.net