waste paper baler cause under high temperature conditions
Author : admin Time : 2020-11-26 AllPageView : 109
When we use the waste paper baler,what kind of damage will be caused when we encounter high temperature?Next,Nick Machinery will give you a brief introduction.
1.The waste paper baler will accelerate the oxidation of the oil and reduce the service life of the hydraulic oil.In addition the blocked hole and the double-slit valve will be separated,causing the pressure valve to be cut off and cannot be moved,and the metal hose is strained and damaged.
2.Deformation of the silicone sealing ring of the waste paper baler,accelerate aging failure,and reduce the effectiveness and service life of the sealing.
3.The oil will slide due to high temperature,and the dissolved oil will overflow from it,causing cavitation,making it difficult to operate the bias system.
4.Reduce the viscosity of automobile oil in the waste paper baler and increase leakage. The volume output power of the pump and the output power of the multi-directional management system gradually decrease.The floating oil of the moving components of the spool becomes soft,and the friction increases,which causes damage.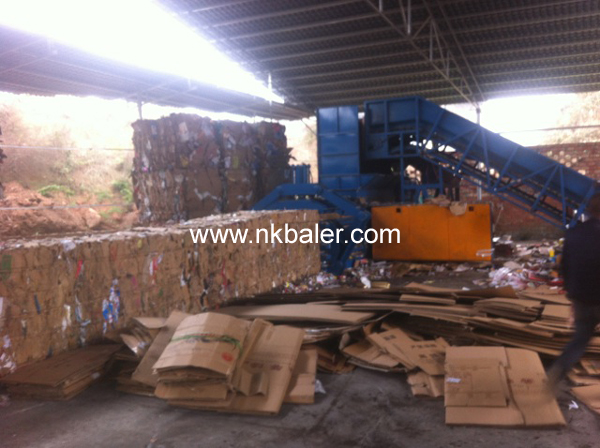 5.Lead to thermal deformation of components.Under standard air pressure conditions,due to different thermal expansion coefficients,the components will be destroyed,and the transmission effect of the optical pressure system will be affected,and the bias system will also be driven.
Therefore,during production,we must pay special attention to the impact of high temperature on the waste paper baler.The temperature can be appropriately cooled if necessary.
If you are interested in the waste paper baler or have any questions,please log on to our company's website:www.nkbaler.net,or call:86-29-86031588