The role of accumulator device in waste paper baler
Author : admin Time : 2020-11-26 AllPageView : 94
The accumulator can provide continuous pressure for the hydraulic system. In the hydraulic system, the hydraulic oil pump stops working, and the accumulator can continue to send pressure oil to the system, so that the hydraulic system of the hydraulic baler can maintain a certain pressure for a period of time.
So as to avoid sudden power failure or failure of the hydraulic system,which affects the interruption of oil supply and damages the machine or causes personal safety hazards.
The accumulator is not only for the above purposes,but also has the function of absorbing shock pressure,which is used to absorb the hydraulic shock caused by unstable work and reduce its pressure amplitude to avoid mechanical damage.
An accumulator device is installed at the outlet of the hydraulic oil pump of the hydraulic baler to buffer the pulsating pressure brought by the pressure pump.
The accumulator can also supply a large amount of oil.In the hydraulic system of the baler that works intermittently or periodically for a long time,the accumulator can store the excess pressure oil output.When the hydraulic system needs it,the accumulator releases the reserve pressure.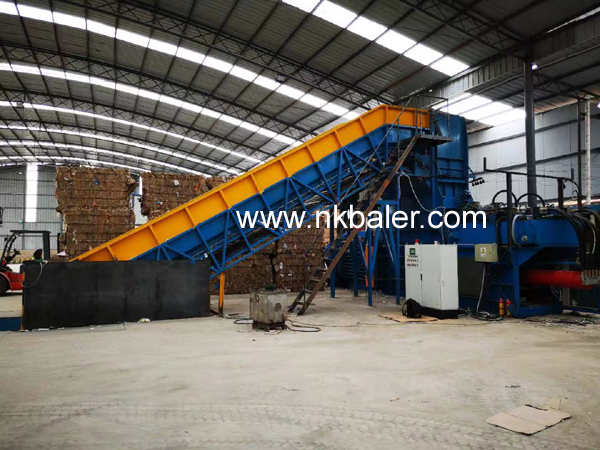 It not only reduces the flow rate of the hydraulic pump,but also reduces the useless consumption of motor power,thereby avoiding the adverse effect of the temperature rise of the hydraulic system on the durability of the machine.
Nick is a professional company engaged in the development,production,sales and service of hydraulic machinery and packaging machinery.It has a good brand,good quality and perfect after-sales service.It is your best choice.
If you are interested in buying,you can log on the Nickbaler website to view the photo and video,URL:www.nkbaler.net,or call:86-29-86031588