cotton bales cotton baler machine
Author : admin Time : 2020-11-06 AllPageView : 99
Cotton processing is the continuation of cotton production (cotton industry) and an indispensable transition between the cotton industry and the textile industry.The cotton processing factory is the link and bridge between agricultural production and farmers.
The purpose of cotton processing is to separate fibers and cotton seeds to produce lint,linters,cotton seeds,stick oil and by-products,so that they have use value.
In the cotton processing process,it removes impurities,reduces water content,improves quality,reduces volume,and uses a cotton hydraulic baler to make bales.Make it easy to store,keep and transport.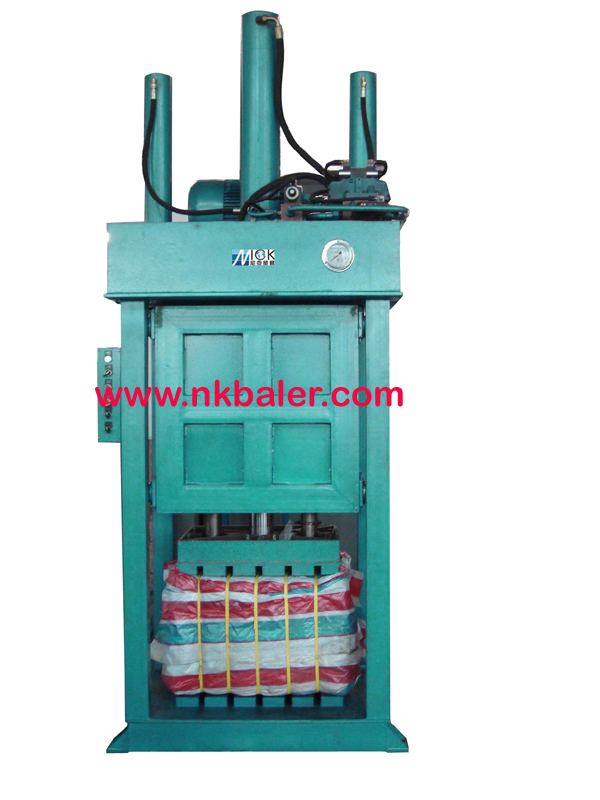 This kind of labor process in which machines are used to change the shape and shape of the original cotton product through a certain method of labor,increase its value,or make it into another new product,is called cotton processing.
It can be seen that cotton processing enterprises are productive enterprises that conduct preliminary processing of seed cotton.Among them,the most indispensable equipment is the cotton baler.
Nick brand cotton baler is safe and reliable,low power consumption,economical and reasonable,easy to use,simple to maintain and operate.It is a good helper for your production
Web:www.nkbaler.net,Tel:86-29-86031588