Maintenance of cotton hydraulic baler
Author : admin Time : 2020-11-06 AllPageView : 84
The equipment is taken care of by general methods such as wiping,cleaning,lubrication,adjustment,etc.,to maintain and protect the performance and technical condition of the cotton hydraulic baler,which is called cotton baler maintenance.
There are four main requirements for the maintenance of cotton hydraulic baler:
1.Cleaning:the inside and outside of the cotton hydraulic baler are clean and tidy.There is no oil on all sliding surfaces,chains,racks,oil pumps,oil holes,etc.,and no oil leaks at all parts.The chips,debris and dirt around the cotton hydraulic baler should be cleaned clean.
2.Neatness:the material placement,finished paper,finished paper,and power lines in the venue must be organized.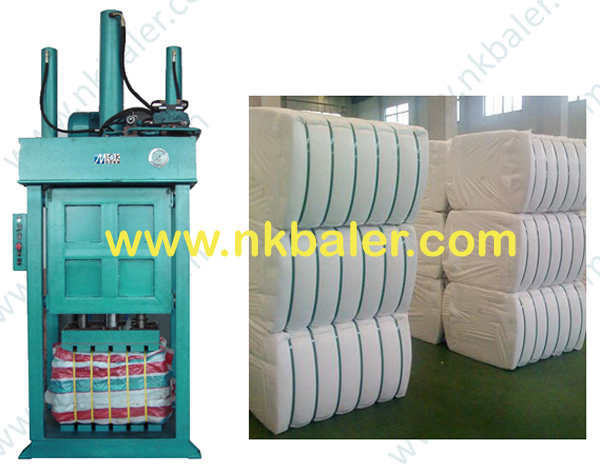 3.Good lubrication:add oil or change oil on time,keep oiling,no dry friction,normal oil pressure,bright oil mark,unobstructed oil path,and the oil quality meets the requirements.
4.Safety:Follow the safe operation rules,do not use the equipment overloaded,the safety protection device of the cotton hydraulic baler is complete and reliable,and timely eliminate unsafe factors.
Frequent maintenance,the cotton baler can produce better.
Nick brand cotton baler has simple structure,small volume,simple daily operation and maintenance,convenient transportation and storage,continuous operation and high efficiency.
Web:www.nkbaler.net,Tel:86-29-86031588