WhatsApp:008615021631102 Email:sales@nkbaler.com TEL:86-29-86031588
Scrap Cutting shearing machine
Author : admin Time : 2020-11-07 AllPageView : 127
According to the purpose of the shearing machine,the shearing machine can be divided into two categories:head shearing machine and cut-to-length shearing machine.
The characteristic of the shearing machine is that it can shear the moving rolling piece horizontally,and it has three basic requirements:
1.The shear blade should move with the moving piece when cutting the rolling piece,that is,the shear blade should complete both cutting and moving at the same time,and the instantaneous speed of the shear blade in the moving direction of the piece should be the same as that of the rolling piece.The moving speed of the pieces is equal or greater than 2% to 3%.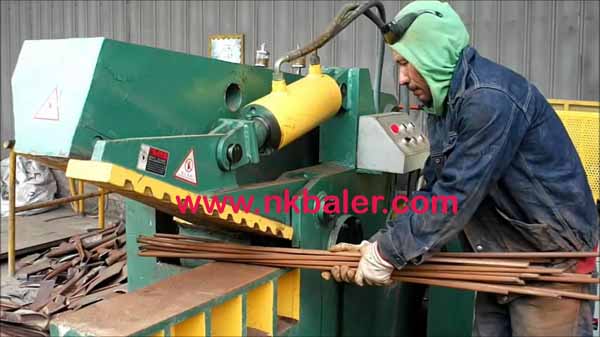 2.According to different product varieties and specifications and user requirements,the same shearing machine should be able to cut multiple specifications to length,and make the length tolerance and the quality of the cut section meet the relevant national regulations;
3.It can meet the requirements of rolling mill or unit productivity.
According to the actual needs of everyone,the Nick brand shearing machine has been recognized by many customers with high-quality qualifications and professional craftsmanship and is trustworthy.