The straw briquetting machine is a device that uses biomass materials as raw materials to produce molding fuels.
The equipment is suitable for a wide range of raw materials, including crop straw or leftovers (corn straw, wheat straw, cotton straw, soybean straw, rape straw, rice straw, rice husk, peanut husk, etc.), as well as cow dung, coal powder, distillers grains, waste paper pulp, furfural Other raw materials such as slag, mushroom waste sticks, combustible household garbage, etc. The company produces molding fuel production line equipment (different production processes are used according to different raw materials, the production line generally includes crushers, conveyors, briquetting machines, balers, etc.).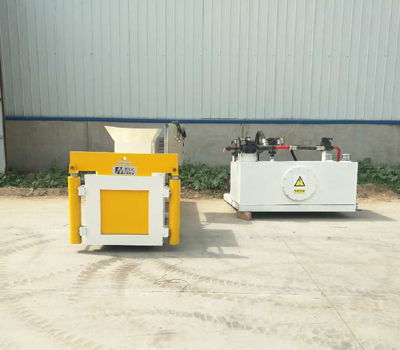 Nick Machinery's NKB150 briquetting machine adopts PLC unmanned control, continuous bag delivery, fast speed, easy to use, and uses conveyor lines to automatically feed online. The Baler size is 350*350 (220-300) mm, the compressed block is dense, the waste compaction ratio can reach 5:1, and it is not easy to loose, each package weighs 13-16KG, small storage space, convenient transportation, and saves a lot of manpower Material resources.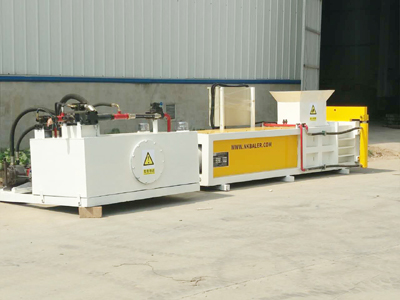 Nick Machinery has been specialized in waste paper balers for many years and has won the recognition of users with excellent service. We will insist on serving the society, serving the majority of users, and serving customers all the time. www.nkbaler.com