Nick brand
waste paper baler
has simple structure, stable action, simple operation, low failure rate and easy cleaning and maintenance. It is a good helper for your production.
The machine has been running for a long time, and there will always be various faults. Many people don't know how to solve it. Our maintenance personnel at Nick Machinery, combined with their years of maintenance experience, put forward a set of query techniques to determine the specifics. Where is the problem?
1. Ask the equipment operator to understand the operating status of the equipment.
2. Ask whether the hydraulic pump is abnormal.
3. Ask about the replacement time of hydraulic oil, filter, etc.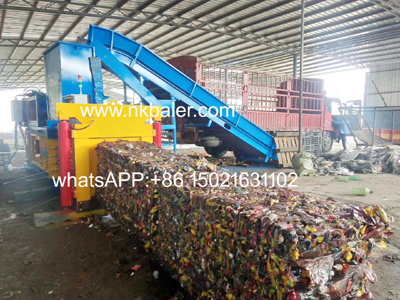 4. Ask whether the pressure or speed regulating valve has been adjusted before the accident and what is abnormal.
5. Ask whether the seals or hydraulic parts have been replaced before the accident.
6. Ask about any abnormalities in the system before and after the accident.
7. Ask what faults often occurred in the past and how to eliminate them.
The maintenance personnel can make a judgment on the location and cause of the fault through simple inquiries, combined with their own actual experience, and propose corresponding solutions.
For more information about
waste paper hydraulic parameters
and maintenance methods, please log on to the Nick Machinery website www.nkbaler.net, Tel: 86-29-86031588, best-selling models: NKW160Q, NKW200Q, and support custom-made various models of balers, welcome arrival.