Reasons for the noise of the plunger pump of the hydraulic baler
Author : admin Time : 2021-01-22 AllPageView : 83
The Nick brand
hydraulic baler
is recognized by many customers with its high-quality qualifications and professional craftsmanship according to everyone's actual needs and is trustworthy.
In today's society, people have a deeper and deeper understanding of noise, and it is imperative to reduce the noise of hydraulic equipment. The hydraulic pump is one of the main noise sources of hydraulic equipment. The research on the noise fundamentals of hydraulic pumps has attracted wide attention at home and abroad.
The noise of hydraulic pumps can be divided into three aspects: hydraulic noise, mechanical vibration noise, and liquid-gas mixed noise. What is the cause of sudden noise in the plunger pump during use?
1. The inherent noise of hydraulic plunger pumps
2. Cavitation noise
3. Mechanical noise
4. Sudden noise
5. The noise generated by the hydraulic plunger pump after maintenance
6. The hydraulic plunger pump makes noise after replacing the hydraulic oil
7. Gradual noise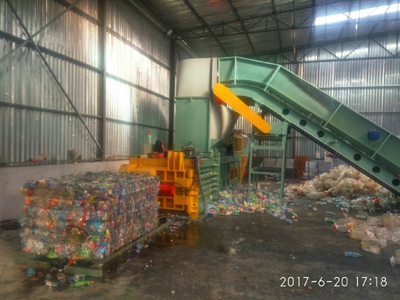 These seven aspects are the source of noise generated by the plunger pump of the hydraulic baler, and the maintenance personnel can repair it after confirming the cause of the noise.
Nick Machinery provides: hydraulic baler,
automatic hydraulic baler
and other packaging equipment, company website: www.nkbaler.net, telephone: 86-29-86031588, look forward to long-term cooperation with you!