What should be paid attention to when using waste paper baler in low temperature environment?
Author : admin Time : 2020-09-03 AllPageView : 147
The waste paper baler
is an environmentally friendly machine,which is aimed at using a machine on the objects to be packed,which refers to some items that need to be packed.When using the
waste paper baler
,do not bring your hands or body close to the body of
the waste paper baler
.
1.Pay attention to the lubrication of
the waste paper baler
Under the condition of low temperature,the lubricating oil is easy to condense on the surface of the machine,and the lubrication effect will not be achieved.Therefore,there will be situations such as improper belt feeding or jamming.This requires users to lubricate in time when using the baler to avoid The problem of the baler affects production.
2.Packing tape sticky agent
Viscosity agent is an additive used in the production of strapping.This additive does not always need to be added.Generally,the strapping used in summer does not need to be added,and only needs to be added when it is relatively cold.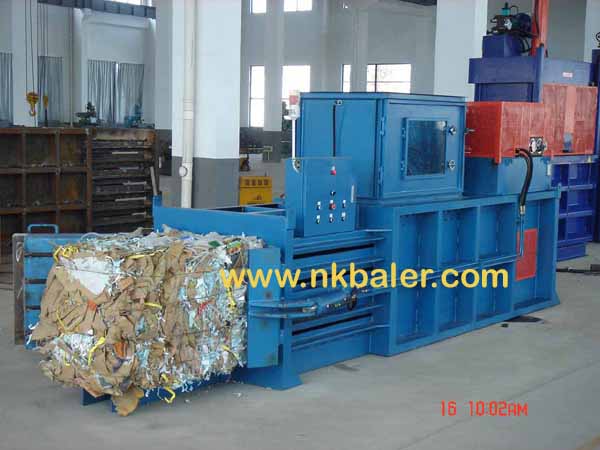 3.Machine warm-up
Many users reacted that the strapping machine couldn't stick to the strap when it was first used,and it broke apart.It will be fine after using it for a while.This is not caused by the poor use of the machine or the poor quality of the strapping.It is most likely caused by the insufficient warm-up time of the packer.The temperature in winter is low,and the corresponding warm-up time of the packer is also It needs to be extended.When the warm-up time is not enough,the belt will collapse.
The Nick brand waste paper baler
is simple to operate and automatically discharges the bale, which improves work efficiency. The installation of emergency stop settings makes the operation safer and the after-sales perfect.