What are the common faults and maintenance in the waste paper baler
Author : admin Time : 2020-09-03 AllPageView : 128
The waste paper baler
is used to squeeze waste paper and similar products under normal conditions,and package them with special packaging tape to greatly reduce the volume,so as to reduce the transportation volume,save the freight,and increase the benefits for the enterprise.
The main characteristics of the
waste paper baler
motor are good start-up and speed regulation performance,strong overload capacity,and the shortcomings of
the waste paper baler
DC motor are mainly reflected in the current commutation.
When the
waste paper bale
r is working,the waste paper baler motor fails.What are the common faults and repair methods of the motor?
1.The normal operation of the waste paper baler motor and pump causes the sudden sound abnormality:damage to the motor bearing;the motor runs out of phase;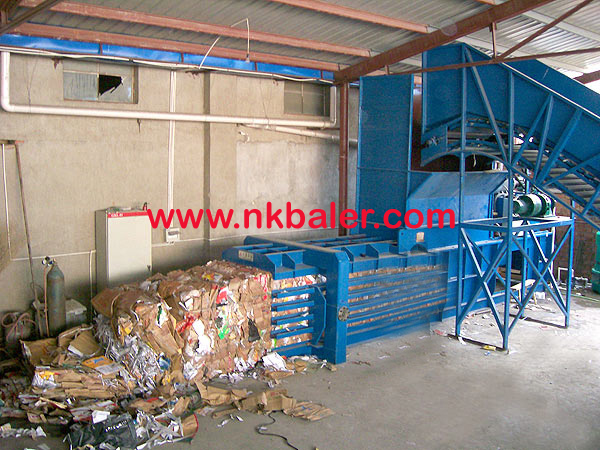 2.The reasons why the motor of t
he waste paper baler
cannot be started are:the power is not turned on;the fuse is blown;the overload protection is activated;the control device wiring error.
3.The reason for the strong vibration of the
waste paper baler
motor is that the motor and the mechanical center driven by it are inconsistent;the coupling is faulty;the unit is out of balance,the foundation is not strong,the rotor is set to touch and sweep the bore
The Nick brand waste paper baler
is simple to operate and automatically discharges the bale,which improves work efficiency.The installation of emergency stop settings makes the operation safer.