What is the use of scrap metal after being processed by a metal briquetting machine?
Author : admin Time : 2021-03-31 AllPageView : 86
Scrap recycling is a hot topic in the society nowadays, including beverage bottles, cans, scrap bicycles and motorcycles, scrap aluminum, scrap home appliances, etc., industrial scrap metal, scrap steel, scrap iron, light and thin materials, etc. It can be recycled, and some cannot be recycled. Take the most common scrap metal among them, it can be recycled resources. So what is the use of scrap metal after it is processed by a
metal briquetting machine
?
The metal briquetting machine is a kind of mechanical equipment that can recycle scrap metal resources for briquetting and packaging. Anyone who knows this industry knows that the cost of recycling scrap metal on the market is very low, and the metal briquetting machine is used for briquetting and packaging After that, it will become a cuboid.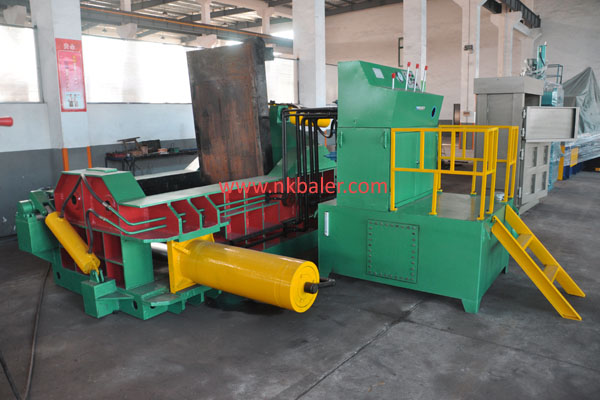 In addition, there are many sales channels for scrap metal after briquetting and packaging, which not only facilitates transportation, but can also be directly sent to steel plants for recycling. Nick Machinery specializes in manufacturing various hydraulic balers to compress and bale waste materials into compact bales that are small in size and easy to handle. We can customize the packing machine that meets your packing needs at a reasonable price according to your needs. If you have any requirements, please contact us www.nkbaler.com.