What are the factors that affect the effectiveness of the baler?
Author : admin Time : 2019-06-04 AllPageView : 257
According to our current environmental awareness, waste paper and living bags in our lives can be reused in
the straw balers
we developed and are increasingly accepted by everyone. Domestic garbage paper straw baler has been constantly innovating, but some people do not know its safe operation, the safety operation rules of
waste paper hydraulic baler
must know!
1. The oil supply pressure of the vertical straw baler oil pump does not meet the flow demand. In order to prevent the occurrence of oil leakage time, it is necessary to strictly inspect and test before work.
2. If the overflow valve is deformed in the vertical waste paper baler, it will seriously affect the main spool plugging. The main spool is blocked at the small opening, which will cause some pressure oil from the baling oil pump to overflow into the tank. The flow of oil into the actuator in the straw baler is greatly reduced, slowing down the rate of oil feed.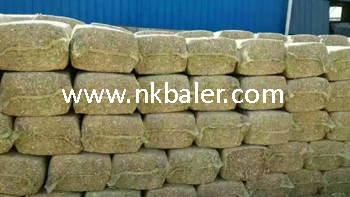 3, internal and external drainage are relatively serious, in the rapid work, it is easy to cause the oil pressure is too low, but much higher pressure than the return oil circuit, when the piston seal of the baler cylinder is broken, the baler cylinder is easy on both sides The accident that caused excessive internal leakage caused the rapid movement speed of the horizontal baler cylinder to be insufficient, and other parts were also prone to oil leakage.
4. The guide rail is lubricated and oil is cut off. The installation accuracy and assembly precision of the inner cylinder of the vertical waste paper baler are a series of reasons, which may cause the frictional resistance of the baler to increase during operation.
Shaanxi Nick Machinery Equipment Co. LTD
TEL:86-29-86031588
Fax:86-29-86031588 Sitemap
Add:RongHao Industry Garden,Xi'an,Shaanxi,China
Email:sales@nkbaler.com
WhatsApp:008615021631102