Straw baler requirements for raw materials:
1. The
straw baler
chain selects high quality and extends the service life of the conveyor belt platform.
2, hydraulic cylinders, piston pumps and control system accessories, try to choose the type of large factory specifications, so as not to cause trouble. Straw baler
3. Regarding the choice of channel steel, since the straw baler is mostly welded by channel steel, it is necessary to pay attention to this production process in the manufacturing process.
4, the motor should use copper core motor, most of the baler products are now mainly three-phase electricity, so the motor can be considered as its power supply, the requirements of raw materials can also add machine functions, reduce production troubles.
5, the core hydraulic components to ensure quality.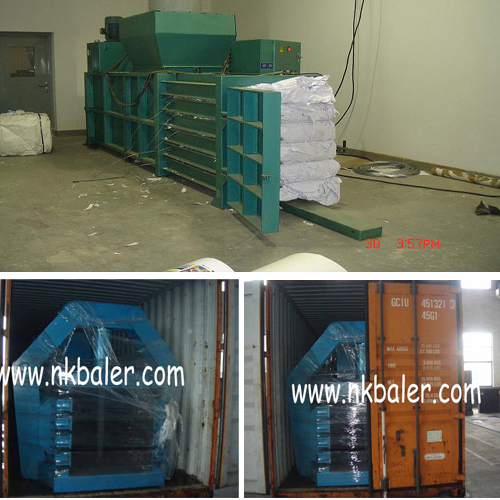 The role of the straw baler accumulator:
1. The accumulator of the
straw baler
can supply a large amount of oil, and the accumulator can store excess pressure oil output by the hydraulic pump. The function of the accumulator is released by the accumulator when required by the straw baler system.
This can reduce the rated flow of the hydraulic pump, thereby reducing the power consumption of the motor and reducing the temperature rise of the hydraulic system.
2. Maintain the pressure of the straw baler system in the hydraulic system of the straw baler. When the hydraulic pump stops the oil supply, the accumulator can supply the pressure oil to the system, compensate the system for leakage or fill the emergency energy, and make the straw baler system for a period of time. The internal pressure is maintained to prevent the oil source formed by the power failure or system fault from being suddenly entrapped and damaging the machine.
The
straw baler accumulator
also has the function of absorbing hydraulic shock and pressure pulsation. The accumulator is installed at the outlet of the hydraulic pump to absorb the pulsating pressure of the hydraulic pump of the straw baler.