The three-cylinder hydraulic baler
is also called the forage baler.
The forage baler
is a machine that compresses,bales and packs crushed corn stalks.The machine has the advantages of compact structure,simple operation,stable and reliable transmission,flexible and flexible.This series of forage baler is mainly composed of diesel engine,hydraulic system,storage system,compression mechanism,bagging mechanism,walking mechanism,and electrical system.It is widely used in the green and dry storage of forage grass in animal husbandry.Most of the users do green storage and yellow storage.This one has a larger output and faster efficiency than the double-cylinder straw baler.
What are the advantages of
the three-cylinder hydraulic baler
?
1,All models are hydraulically driven,and manual or PLC automatic control operation can be selected
2,There are different ways of discharging,such as turning the bag,pushing the bag(side pushing and pushing forward)or manually taking the bag(packing),etc.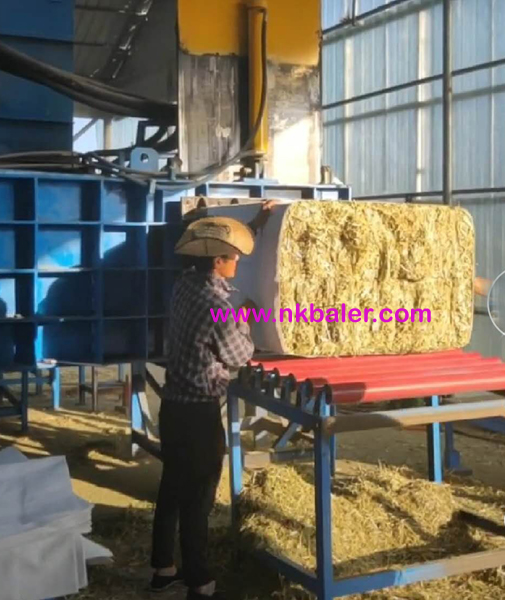 3,The installation does not require foot screws,and diesel engines can be used as power in places without power
4,There are ten grades of extrusion force from 40 tons to 400 tons for users to choose,and the production efficiency ranges from 4 tons/shift to 40 tons/shift
5,Compression chamber size and bale size can be customized according to customer requirements
The forage baler produced by Nick Company
is safe,reliable,low power consumption,economical and reasonable,convenient to use,and simple to maintain and operate.It is a good helper for your production.
For more hydraulic balers,please call: 86-29-86031588 or visit the company website:
www.nkbaler.net