Troubleshooting of waste paper baler
Author : admin Time : 2020-11-13 AllPageView : 96
The oil pump failure of the waste paper baler mainly includes oil pump failure,oil suction pipe failure,etc.If the oil pump of the horizontal waste paper baler does not discharge oil,you can check and troubleshoot the fault according to the following methods.
1.If the rotation direction is wrong,stop immediately and correct the rotation direction of the motor.If it continues,it is likely to burn or damage the oil pump.
2.The oil pump of the waste paper packing machine does not rotate.Repair the following couplings.
3.The filter of the fuel tank is clogged,and the suction pipe should be checked.
4.If the viscosity of the anti-wear hydraulic oil of the waste paper baler is too high,pay attention to changing the oil type and install a heater.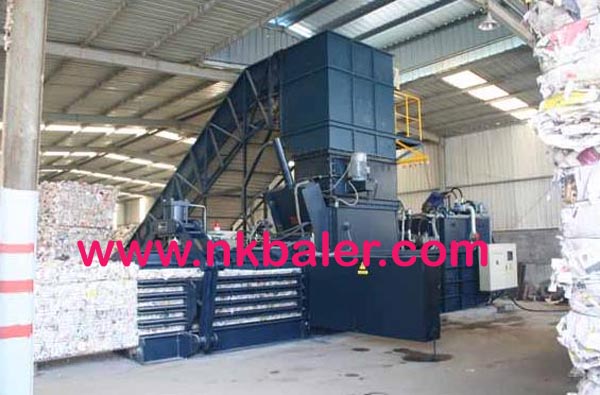 5.The suction pipe of the oil pump is not well-sealed.If there is gas,check the suction pipe.
6.The fuel tank filter capacity is insufficient and replace with a larger capacity,pay attention to more than 2 times the pump capacity
The Nick brand waste paper baler is easy to operate and automatically discharges the bale,which improves work efficiency.The installation of emergency stop settings makes the operation safer.
For more information about hydraulic waste paper baler,contact 86-029-86031588 or visit:www.nkbaler.net