Tire baler that turns waste into treasure
Author : admin Time : 2020-12-07 AllPageView : 93
In the context of the world's shortage of resources, recyclable materials in automobile tires are one of the most undervalued products.
But those in the know know that in fact, waste tires have many advantages that can be used in the recycling process, such as noise suppression, thermal insulation, and light weight. However, there is a problem that the tire is very large, even if it is torn, it still takes up a lot of space. Solution-Compress and package.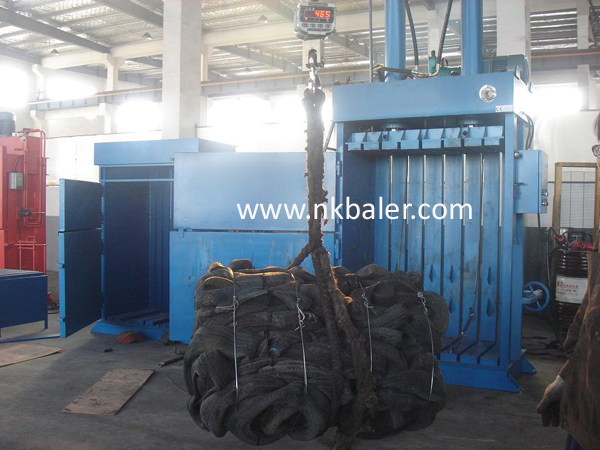 Nick Machinery has specially designed two vertical heavy-duty balers for scrap tires, which are specially used to beat high rebound materials like tires. The huge pressure of the tire packer can compress and pack high-rebound rubber products/tires into compact and easy-to-handle tire packs. These two balers are equipped with a cooling system and a heavy-duty hydraulic system. After 7 times of feeding and compression, 120 tires can be compressed into one bale. The standard tire baler can hit 2 to 3 bales per hour, and the upgraded tire baler can hit 4 bales per hour. If you are in the tire recycling industry, then our two tire balers are very suitable for you, because they greatly reduce your storage space and indirectly create your economic benefits.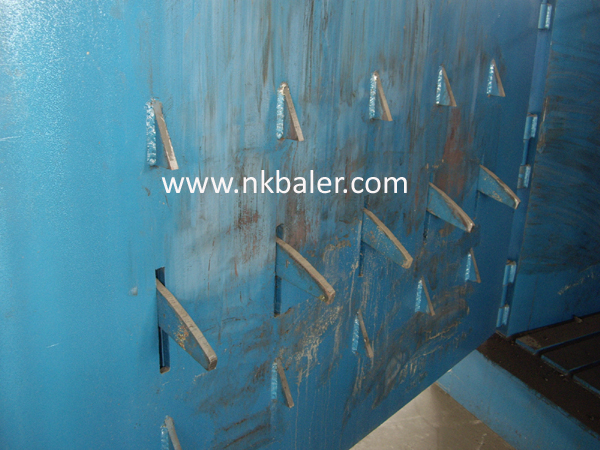 Scrap tires are a versatile and valuable building material. The shredded tire fragments can be used on road surfaces after thermal melting, or can be used as soundproof walls. In addition to these, there are many other uses-in the United States, the United Kingdom, and New Zealand, the entire waste tires are landfilled and used as the foundation of roads and embankments. They are not biodegradable and have drainage vents. They are the most ideal material in this type of field. Used tires can also be used as fuel, and its combustion characteristics are similar to coal.
If you need to dispose of used tires, please contact us, we will recommend you the most suitable Baler plan to turn your tires into valuables.
www.nkbaler.com