Iron barrels were introduced in the early 1920s and began to replace the previous wooden barrels as packaging containers for transportation. Today, iron drums have become the most widely used transport packaging container. It has high strength, sturdiness, durability and hygiene, and is more suitable for international maritime transportation.
Nowadays, you will find that many items are transported in iron drums, especially items that can be dumped, such as liquids, chemicals, oils, solvents, paints, and other unconventional items such as flour, grains, etc.
In short, no matter whether it is liquid or solid, as long as it is a pourable item, an iron bucket is a very good packaging and transportation container. However, once the product in this kind of iron bucket is used up, the transportation of the empty iron bucket is not so convenient, because the iron bucket is generally large, takes up a lot of space, and is not easy to move. The best way is to put it Squash.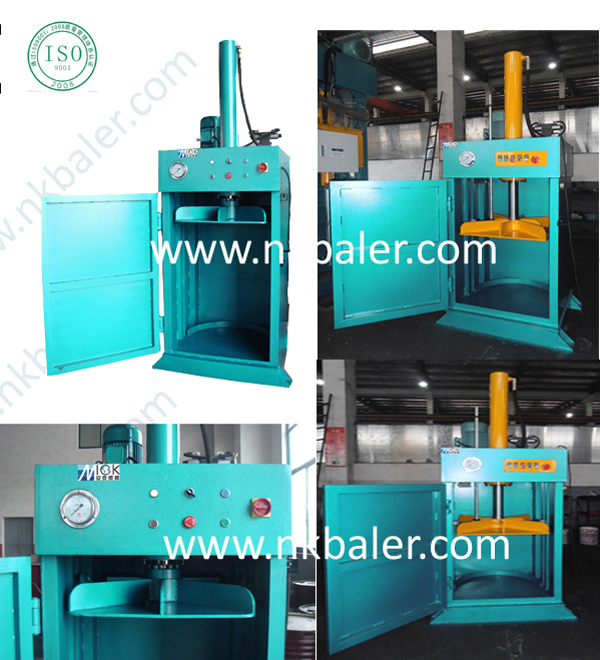 Nick Machinery
iron barrel flattening machine
is specially used to flatten all kinds of metal barrels within 220L. Our iron barrel briquetting machine is a vertical machine with extra long cylinder stroke to ensure the greatest degree of flattening oil barrels, which can squeeze an iron barrel in about one minute. Because this squeezer is specially used to squeeze iron barrels, the pressure plate of the squeezer is designed with special thorns, which can pierce the iron barrel to release air when working, which is convenient for better compression. The bottom of the iron barrel compressor is also designed with a liquid receiving tank, which can drain the remaining liquid in the oil barrel.
This iron barrel flattening machine is very simple and practical to operate, which can greatly reduce the volume of iron barrels, reduce transportation costs, and facilitate recycling.
If you are interested in
Nick Machinery's
NKT30 series iron barrel flattening machine, please contact us, we will provide the best solution according to your needs. www.nkbaler.com.