In addition to the coconut palm fiber baler that is common on the market, alfalfa baler is also popular now.
In the past, alfalfa was directly packaged on farmland with agricultural balers, but the density of such bales was very low, and the density was only about 200kg/m3 based on 15% humidity.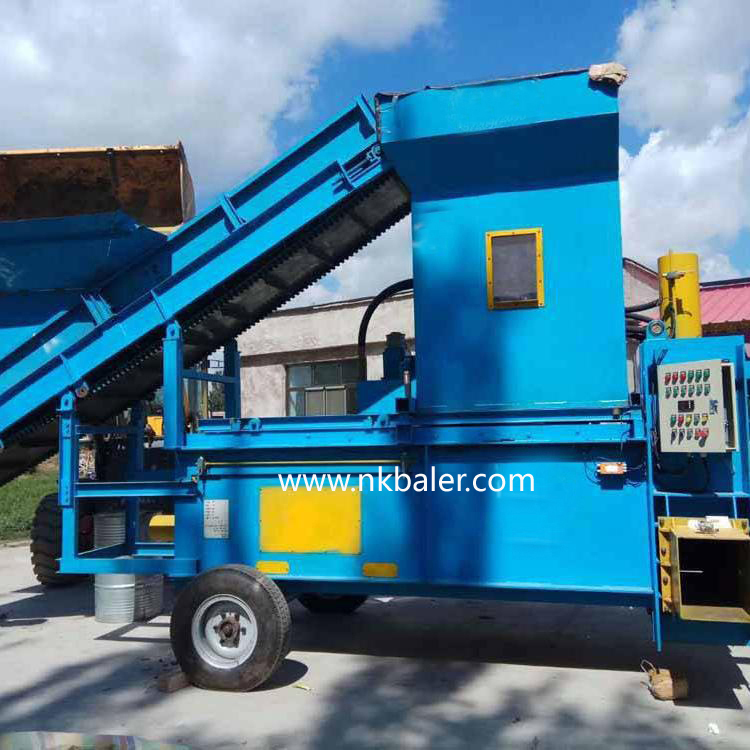 As the demand for alfalfa as an animal feed increases, only bales with a density above 380kg/m3 can make full use of the container loading space. A 40-foot high container can reach a loading weight of 23-24 tons.
When compressed, natural fibers have greater rebound force. For materials with high resilience, a heavy-duty baler must be selected, so that the machine itself can withstand the resilience of the compressed material.
The second is the pressure of the baler. Generally, the original density of natural fibers is low. A large tonnage baler should be selected to ensure the ideal bale density. Generally, the tonnage is 80 tons and above.
The last point is that the inner wall of the baler should be designed with a rebound hook to effectively prevent the material from rebounding, thereby improving the packaging efficiency.
The
NKB180 bagging machine
produced by Nick Machinery is very suitable for packing and compression of alfalfa. It adopts PLC control system, simple operation and precise control. You are welcome to visit our website for detailed parameter description www.nkbaler.com.
If you are interested or have questions about the waste paper baler, please visit the company's website:
www.nkbaler.com
, or call: 86-29-86031588