The development of the waste paper baler industry is becoming more and more in the direction of automation and intelligence. The intelligent
waste paper baler
adopts a hydraulic system for transmission, which has obvious functional advantages!
Next, let our company's technicians analyze the functional advantages of the hydraulically driven waste paper baler for the majority of users!
1. The hydraulic transmission power is stable and the pressure is high:
The hydraulic system of the
waste paper baler
can continuously and stably generate driving force, and the pressure is increased compared with the pneumatic transmission device, which can effectively realize the operation of low speed and large tonnage, which is a feature that other forms of transmission do not have!
2. Compact structure:
With the same power, the
hydraulic system
transmission device has a smaller volume and a more compact structure. Compared with the pneumatic transmission device, it has more excellent functions!
3. Good safety function:
The safety protection operation of the small waste paper baler using hydraulic transmission device is relatively easier, and the operating time safety factor is small, which can ensure the personal safety of users!
4. Low noise of hydraulic transmission:
The small waste paper baler uses a hydraulic system transmission device, which can greatly reduce the noise. If the pneumatic transmission system is used, the system operation will produce a lot of noise, especially when the exhaust is exhausted, the noise will be louder!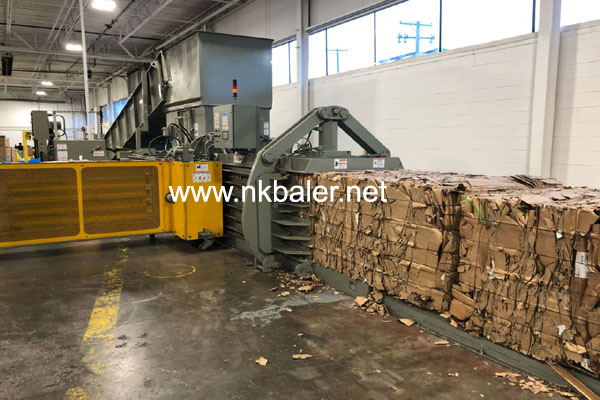 Nick Machinery believes that only the perfect combination of the performance and quality of the waste paper baler can make the waste paper baler fully play its role in the market and promote the entire waste paper baler industry towards a better development direction.
www.nkbaler.net