The structure and composition of waste paper baler
Author : admin Time : 2021-12-15 AllPageView : 378
Waste paper baler
is currently the most convenient tool for waste paper recycling, transportation and packaging. The product plays an important role in many waste paper recycling companies and papermaking companies. We can learn about it from its main structure description.
We all know that such products are researched and developed in the direction of environmental protection, but the specific structure of such products makes many people curious. The hydraulic station is the main power source of the
waste paper baler
, providing pressure oil for each hydraulic cylinder of the
waste paper baler
. It is divided into two parts: the hydraulic station of the main engine and the hydraulic station of the trolley. The main engine hydraulic station is divided into two sets of oil tanks, the main and the auxiliary, and the two oil tanks are connected by a connecting pipe. In fact, such products are composed of many systems, including mechanical systems and control systems.
In fact, the packaging process of these products can be summarized as auxiliary time and so on. For most waste paper balers, the method adopted is horizontal baling, because the finished products packaged in this way are not only of better quality but also easy to save space, so that the utilization rate of space can be maximized. The country now calls for energy conservation, emission reduction and environmental protection. This policy can well promote the market share of waste paper balers.
NICKBALER specializes in the development and manufacturing of environmentally friendly waste compression equipment.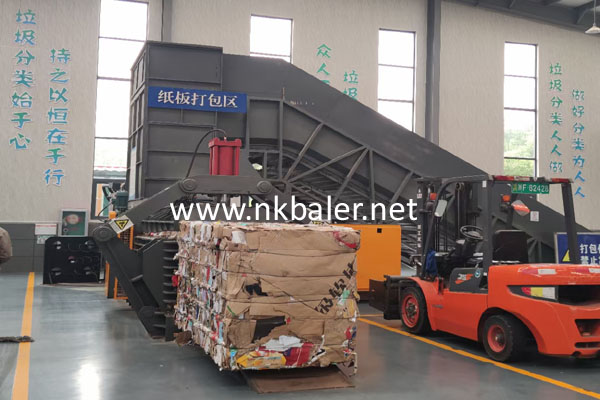 Nick Machinery mainly provides convenient, fast, safe and economical solutions for waste paper, waste metal, waste plastic, fiber, agricultural platycodon and other waste recycling and processing enterprises. Contact consultation telephone 86-29-86031588 or https://www.nkbaler.net