The important role of horizontal hydraulic baler in silage storage
Author : admin Time : 2021-04-16 AllPageView : 26
Horizontal hydraulic baler
is a good helper for silage in the livestock breeding industry. At the same time played a very important role. Many farmers in farms used silos to store feed for cattle and sheep in winter, which greatly increased the manpower and labor if the silos were not properly sealed. Will waste the entire pond of feed. The
horizontal hydraulic baler
that processes corn stalks into a size suitable for cattle and sheep, and then compacts the stalks (with a density of up to 400 kg per cubic meter) into square bales, which are convenient for storage and transportation.
The purpose of silage compaction is to reduce the air in straw silage and reach an anaerobic environment as soon as possible to facilitate the fermentation process of acid-producing bacteria and avoid the growth of harmful molds. Therefore, compaction is required when silage straws. Sealing with a vacuum bag is on the one hand to prevent outside air from entering, and the
horizontal hydraulic baler
is not affected by ultraviolet rays, which affects the anaerobic fermentation process of acid-producing bacteria; on the other hand, it is to prevent foreign bacteria from entering and causing secondary fermentation of straw.
The emergence of the horizontal hydraulic baler allows our cattle and sheep to eat more nutritious feed in winter so that the cattle and sheep can thrive. The operation of the horizontal hydraulic baler can be completed by only 3 people, without a large number of people. We will not waste our feed, one time investment, return. why not?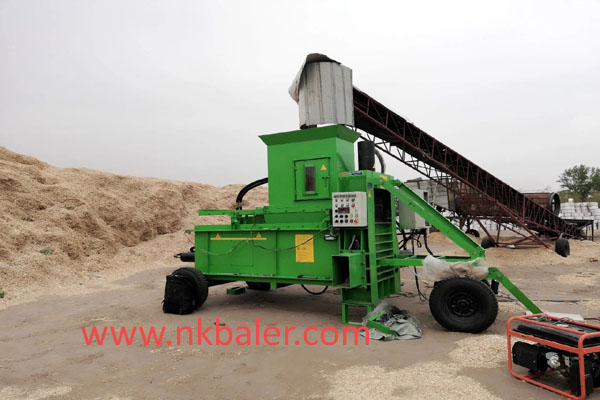 Choosing Nick Machinery hydraulic baler, independent hydraulic system, servo system control, is the best choice to help you solve and recycle waste. Contact number 86-29-86031588