Reasons why Nick Machinery's NKW series balers are popular
Author : admin Time : 2021-04-15 AllPageView : 32
Nick Machinery specializes in the production of various horizontal hydraulic balers for many years. The use of domestic leading technology design reduces the risk factor in operation and greatly improves the service life and work efficiency of the equipment. According to the specific requirements and practicability of the equipment, it is divided into push packages. Design and back-blocking door design; solve the problem of incompatibility between compressed waste paper boxes and waste plastics; among them, the Nick NKW horizontal back-blocking door series baler, one machine with multiple functions, can be widely used in waste paper, waste paper boxes, and beverage bottles , Cans, straw, woven bag compression and packaging.
NKW horizontal hydraulic baler and waste plastic baler have good rigidity, toughness and stability, beautiful appearance, convenient operation and maintenance, safe and energy-saving; equipment is designed according to needs, and foundation construction provides drawings to ensure equipment installation and actual operation effects.
NKW series horizontal hydraulic baler has semi-automatic and full-automatic series, high efficiency, equipped with electronic control operation panel, remote operation, continuous production and mass shipment. The size of each type of baler can be customized according to customer needs to ensure quality.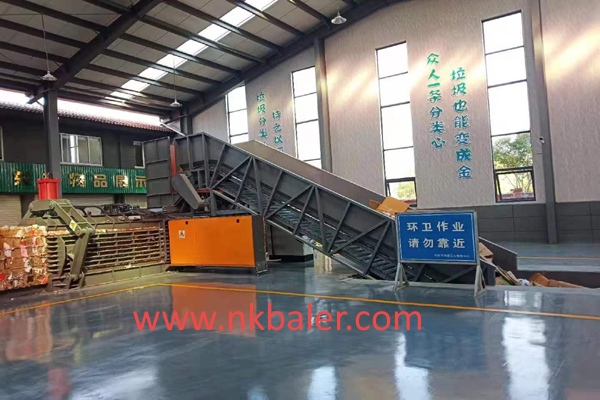 The Baler Press produced by Nick Machinery is of high quality and low price, safe and reliable, and is a good helper for people to produce. If you just need it, please contact us 86-29-86031588