WhatsApp:008615021631102 Email:sales@nkbaler.com TEL:86-29-86031588
Source of metal baler
Author : admin Time : 2020-11-18 AllPageView : 98
In today's society,metal is needed for building houses,metal for bridges,metal for car building,and metal for pots and pans.Metal has become an irreplaceable element in people's lives.However,the metal mineral resources provided by nature to humans are limited.Mining a little is a little less.Humans need to extract a huge amount of metal every year.It will not take long for this amount of mining to deplete the minerals that can be mined in nature.At present,in many fields,metals have become scarce,and metals are recycled.Must be taken seriously,and the metal baler came into being.
The metal baler can squeeze all kinds of metal scraps,steel shavings,scrap steel,scrap aluminum,scrap copper,scrap iron and other qualified furnace materials in various shapes such as rectangles,cylinders,and octagons to reduce transportation and torch costs.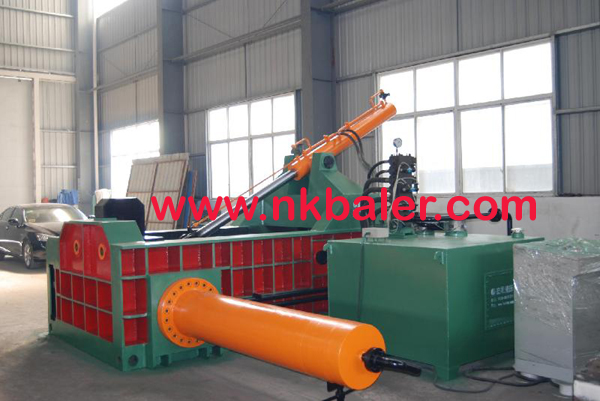 The metal baler can reduce the production cost of metal products,reduce metal pollution to the environment,turn waste into treasure,and have considerable economic benefits.
Nick Machinery is a manufacturer specializing in the production of metal balers,metal scrapers, and waste paper balers.With many years of production experience,our products have experienced the test of the market and are your best choice for investment in metal baler projects.please visit our website:www.nkbaler.net,or call:86-29-86031588