Solution to Corn Stalk Burning
Author : admin Time : 2020-11-23 AllPageView : 101
The massive transfer of rural labor forces has caused a large number of young and middle-aged people to enter the city to work and do business.When the farm is busy,the rural labor force is mainly women and the elderly.If you want to bundle and transport the mechanically harvested straw away from the heart of the field,there is no choice.The straw had to be burned on the spot.
In order to prevent damage to the machine when harvesting,the stubble left is too high. If the stubble is not removed,it will be difficult to plant seedlings.If you don't burn it,you'll miss the farming season.You'll be busy in the "three summers",and you'll be busy with the word "grab",and you don't have the time and energy to get the straw out of the ground.
Corn stalk burning solution:Save and use the crop stalks that have not really aged after harvest.
Corn stalk silage technology is a kind of silage technology.It can preserve the quality and nutrients of the feed almost as intact,so that the livestock can enjoy the greenery of summer and the fragrance of grass in autumn in winter.The specific application of this technology On gramineous and leguminous plants.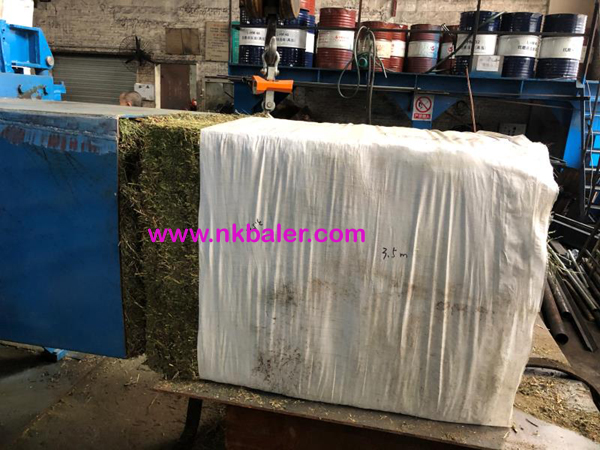 How to effectively use space to preserve corn stalks has become a big problem,but now agricultural machinery is becoming more and more developed,and corn stalk balers are already mature products,but they are not popular in many places.
The packing machine produced by Nick Machinery can effectively compress and bag peanut seedlings,corn stalks,rice husks,sweet potato seedlings,corn cobs,peanut shells,cotton seed husks,sawdust,fungus bags,pomace,bagasse,and sweet sticky corn leftovers. ,Reduce storage space and reduce freight,which can perfectly help you solve storage problems.If you are interested in the corn stalk baler or have any questions,please log on to our company's website:www.nkbaler.net,or call:86-29-86031588