Shortcomings in the development of China's hydraulic baler
Author : admin Time : 2021-03-22 AllPageView : 91
Under the market economy system, China's
hydraulic baler
industry has emerged, most of which are randomly matched by enterprises. Compared with other machinery manufacturing industry,
hydraulic baler
is a slower developing field, and there are still shortcomings in itself. It is mainly reflected in the following aspects: different companies have different origins (state-owned, group, private enterprises), assets, weapons and equipment, and technical capabilities are too different, and there are high and low footholds. The overall development trend is that there are few high footholds, and most companies imitate on moderately large-scale machinery and equipment. There are several manufacturers in one place, which are reusable, expensive, fierce competition, and insufficient profits.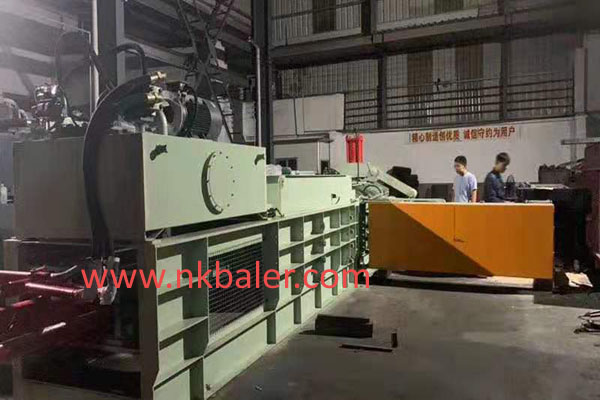 Today, my country's automatic
hydraulic baler
not only has to be developed in China, but the products produced in our country are already relatively good, so everyone should gradually expand overseas sales markets. In this way, I gradually develop and grow my own business. Nowadays, no matter what you buy, you must pay attention to the brand. Therefore, now the
hydraulic baler
should follow the brand strategy. Companies that adhere to the "quality-oriented" first have the foundation to create a famous brand, and continue to be innovative and high-tech in the market competition. Application and exploration of cutting-edge processing technology, build brand hydraulic baler, go to the world, face the world! We at Nick Machinery adhere to the "customer-centered" service concept and take quality as the basis to make high-quality, cost-effective high-quality machines. If you need it, you can go to our homepage www.nkbaler.com to learn more. Welcome your visit.