The automatic straw baler should pay attention to the reasons of moisture prevention and the appropriate application operation process. There are reasons to avoid the entry of water:
1. Water corrodes the metal material and polymer materials in the hydraulic drive system software system of the automatic straw baler, reducing the service life of electronic components, and the eroded fine particles fall into the system software and cause damage.
2. Accelerate the growth of mildew in the oil, and if there are fine particles of iron, copper, manganese, etc., the oxygen in the water and the air will oxidize the oil and air and convert it into a thick polymer, collectively referred to as oil stains. When the application temperature exceeds 65 degrees, the air oxidation rate accelerates, and the chemical effect doubles for every 10 degrees increase.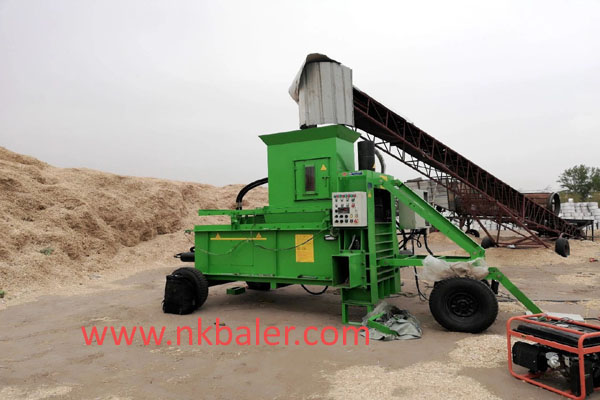 3. The wettability of the fully automatic
straw baler
is reduced. When using the plastic strapping of the fully automatic straw baler, it is not necessary to make the plastic strapping dirty and damaged. If you pay attention to it, it is generally not easy to get dirty, but there is a situation that should be paid attention to. After taking it, forgot to close the door of the storage box of the automatic
straw baler
, and immediately pressed the function button of the belt delivery, which caused all the plastic Baling Press belts to fall to the ground. Therefore, it is stipulated that the staff must be careful when working in the operation process. The common failures of hydraulic machines are related to the maintenance standards of hydraulic machinery. If the application and maintenance are good, the hydraulic machinery will have a long service life. Taking certain effective measures to improve the normal maintenance of the hydraulic transmission system will benefit the increase in the service life of the hydraulic machinery. The usual maintenance of the lifting hydraulic machinery is to prevent common failures of the hydraulic press of the fully automatic
straw baler
. The above is the experience summed up by our Nick Machinery. If you encounter other problems during use, you can also contact our after-sales service at 86-29-86031588, and we will serve you wholeheartedly.