Semi-automatic baler hydraulic system
Author : admin Time : 2023-01-04 AllPageView : 111
The function of the hydraulic system is to increase the force by changing the pressure. A complete
hydraulic system
consists of five parts, namely power components, actuators, control components, auxiliary components (accessories) and hydraulic oil.
Hydraulic system
It can be divided into two categories: hydraulic transmission system and hydraulic control system. The main function of
the hydraulic transmission system
is to transmit power and motion, and the hydraulic control system needs to make the output of the hydraulic system meet specific performance requirements. Today, I will mainly share with you
the hydraulic transmission system
, which has the following four characteristics:
1. Easy to automate, easy to operate and labor-saving
2. The transmission ratio is large, which is convenient to realize complex sequential motion and remote control;
2. Fast response, sensitive braking and reversing
3. The hydraulic transmission of
the waste paper baler
has a uniform and stable transmission.
4. Easy to realize overload protection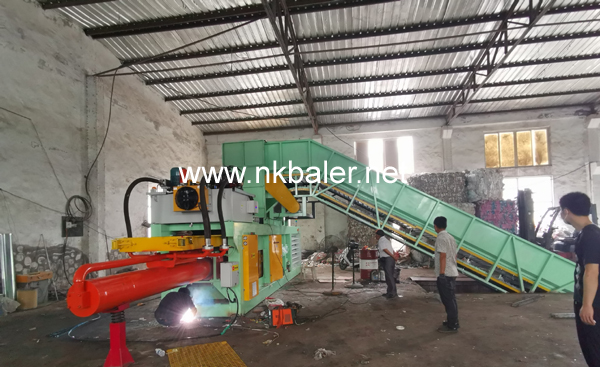 NICKBALER Machinery has been engaged in the production and research of
waste paper hydraulic balers
for more than ten years, and has rich experience in maintenance. Welcome to consult 86-29-86031588.