Semi-automatic baler equipment
Author : admin Time : 2023-01-05 AllPageView : 20
The semi-automatic hydraulic baler
has a wide range of functions, saves time and labor when baling press, and is a good helper for enterprises; the semi-automatic hydraulic baler has stable performance and beautiful baling machine design, which is favored by the majority of customers; it is precisely because of the perseverance of NICKBALER Machinery The hard work has made it what it is today.
In the past few years,
NICKBALER
has continuously provided high-quality equipment after understanding the needs of the market and customers. It adopts advanced servo system and independent hydraulic system to create a semi-automatic baler equipment that makes customers worry-free and satisfied. Not only fast speed, but also energy saving and power saving, not only stable performance but also low noise.Along the way, NICKBALER is more concerned about the benefits brought to customers in the process of manufacturing and research. While continuously improving its own quality requirements, it is also improving the performance of products, because the performance of the equipment is very important for
semi-automatic hydraulic baling machine
. It is very important for the machine, because this is the fundamental reason for the survival of the enterprise exist.
NICKBALER has always been leading the semi-automatic hydraulic baler to look forward, grasp the development direction of the market, determine the target, actively and independently develop new products to meet the development of the market and conform to the trend of the times. Believe us and our ability, the semi-automatic baler will be better tomorrow!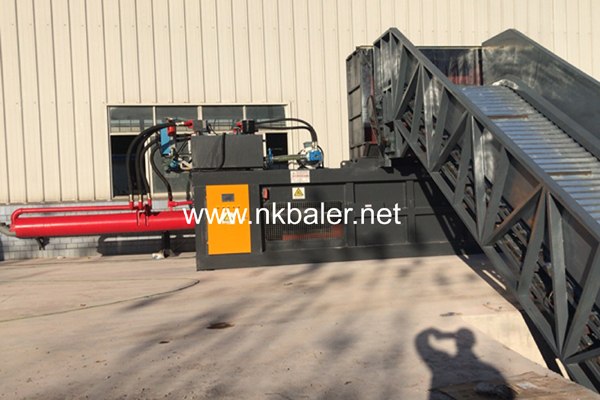 NICKBALER Machinery's automatic hydraulic baler
has the characteristics of fast speed, simple structure, stable action, low failure rate and easy cleaning and maintenance. https://www.nickbaler.net 86-29-86031588