Garment packing machine
is a kind of packing machine equipment specially used in garment factories, textile factories and other places.
It can pack clothing materials of various materials such as cotton, wool, waste paper, yarn, knitting, and sack. Packing the originally scattered goods neatly not only looks orderly, but also saves the space utilization rate and can better find the goods in the later stage. In order to achieve a better use effect, what are the safe operation specifications of the garment packing machine?
1. Before starting to use, make sure that the hydraulic oil in the oil tank of the packer is on the marking line. Use high-quality, wear-resistant hydraulic oil, which can be injected and used after strict filtration. During the operation of the equipment, hydraulic oil should also be supplied in time;
2. In order to make the operation more smooth, lubricating oil must be added to each connection of the garment packing machine;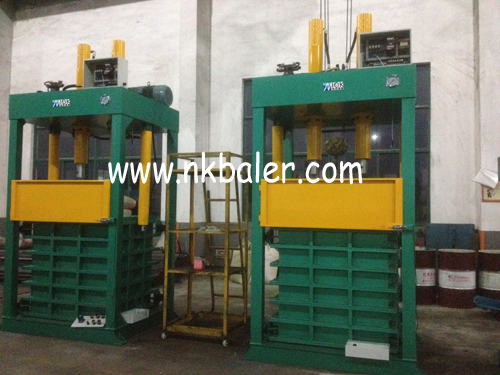 3. Before each operation, clean up the debris in the surrounding environment in the garment packing machine to avoid affecting the packing effect;
4. The operating personnel must carry out corresponding training and learning before operating on the machine. Those who do not understand the product performance and structure cannot open the baler equipment without authorization;
5. When the pump, valve, and pressure gauge on the baler are debugged, they must be debugged by professional technicians. Once a failure occurs, they will stop running and perform overall maintenance. If necessary, replace the instrument meter;
6. During the operation, the user shall not maintain and adjust the baler equipment without authorization;
7. Each packer has a fixed load and eccentricity, which should be selected according to its actual needs to avoid damage to the equipment;
8. The electrical equipment of the garment packing machine must be grounded to ensure firm and stable operation in the later stage.
Nick Machinery
operates in accordance with the development concept of integrity, quality and after-sales service, providing each customer with comprehensive after-sales service, solving any equipment problems for customers in a timely manner, and achieving greater work efficiency for customers to go to the market www.nkbaler.com