The fully automatic baler
can pack and store waste paper, wheat straw, straw and other goods, which reduces the storage volume, thereby saving transportation costs, and has been unanimously recognized by the public.
Due to the excellent performance of the automatic baler, the damage rate and repair rate are very low. In the later use process, regular maintenance and maintenance are enough. In addition, what are the advantages of this type of baler? Let's take a look with Nick Machinery!
1. The overall volume is small and light in weight. During the operation, it is less affected by the inertial force of the movement, so it will not produce a lot of noise pollution, the operation is stable and reliable, and the operation is flexible;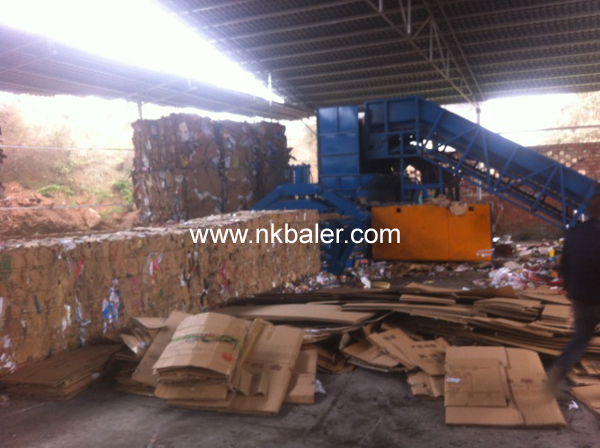 2. The
full-automatic baler
adopts a vertical structure, which can be fed through conveyor or manual service;
3. In order to observe the operation of the packing machine at any time, a computer-controlled display is installed, which can detect the internal environment more intuitively;
4. During operation, use leverage to clamp the material, and the specific clamping range should be determined according to the actual situation;
5. The packing speed of the automatic packing machine is faster, which effectively improves the packing speed and saves the expenditure of labor costs;
6. The pushing cylinder of the baler adopts a curved structure in the middle of the pushing head, the overall frame is firm and stable, and the service life is long;
7. Since the installation of the automatic packing machine is relatively simple and convenient, there is no need to build a roadbed, which avoids a lot of unnecessary trouble.
Nick Machinery
adheres to the enterprise spirit of "integrity, quality, innovation and service" and the service concept of "integrity-based, customer first", and continues to create more value for customers. "Be honest, do things down-to-earth" and win-win cooperation with customers
www.nkbaler.com