Nick brand waste paper baler is easy to operate, safe and energy saving, it is your best helper
The last article talked about what the gear pump of the
waste paper baler
is. Now Nick Machinery will tell you the precautions for the installation of the gear pump.
1. When replacing and installing the gear pump of the
waste paper baler
, first distinguish the direction of the oil inlet and outlet of the oil pump, and it cannot be installed reversely. The center height and concentricity of the main shaft of the transmission motor (or internal combustion engine) and the oil pump should be the same, and the installation deviation should not be greater than 0.1mm. At the same time, there should be an axial gap at the shaft ends to prevent collisions during axial movement. Generally, flexible couplings should be used.
2. The installation position of the pump relative to the height of the fuel tank should not exceed the specified oil suction height, generally should be less than 0.5m. The suction pipe of the pump should not leak air. The suction pipe should not be too long or too thin, and the elbow should not be too many.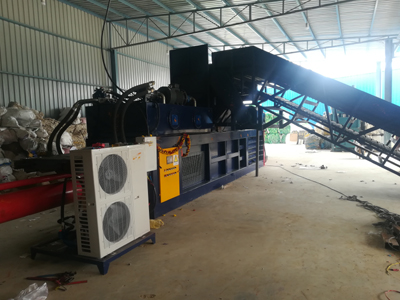 3. The viscosity and oil temperature of the hydraulic oil of the waste paper baler system should be selected according to the brand specified in the sample or regulations. The working oil temperature is generally around 40 degrees.
4. When the oil pump is started, start it with no load for several times. If the air is not drained, the pump will produce vibration and noise. At this time, the connection of the oil outlet should be slightly loosened, so that the gas in the pump is completely removed and the movement is stable. Then, slowly load and run from no-load until it is stable before it can be put into normal operation.
5. After the hydraulic oil pump of the waste paper baler enters into work, it is necessary to check the operation of the pump frequently. If any abnormality is found, the cause should be found out immediately and the fault is eliminated.
The working oil of the gear pump should also be checked regularly, and the hydraulic oil of the waste paper baler is usually tested every 3 months.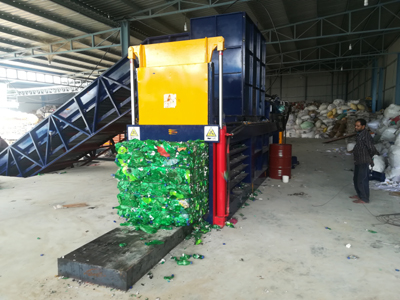 If you are interested in the above waste paper baler or have questions, please log on to our company's website: www.nkbaler.com, or call: 86-29-86031588