Problems to be solved in China's traditional materials industry
Author : admin Time : 2020-10-21 AllPageView : 111
China's traditional materials industry needs to solve the following problems:
1.Reasonable use of mineral resources,especially comprehensive utilization of domestic mines.At present,the utilization rate of complex ore in my country is very low.
2.Improve production process,reduce energy consumption,reduce pollution,vigorously develop circular economy,and attach importance to ecological design.
3.The development of traditional materials should not be controlled.It is also necessary to grasp the trend of domestic demand and capacity changes,coordinate development,and avoid repeated construction;in addition, the development of steel,non-ferrous metals,cement,plastics and other materials should have a reasonable proportion.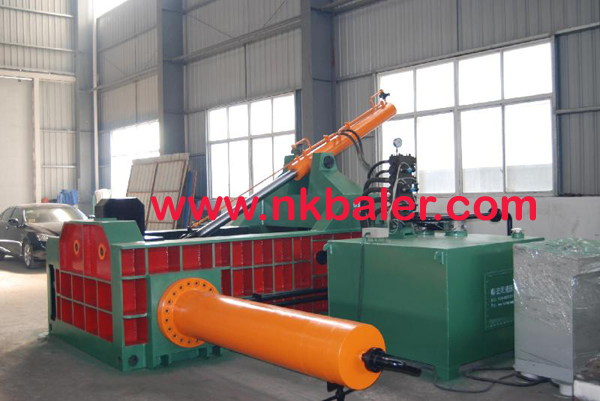 4.Establish a mechanism to reverse the fact that material production is heavily dependent on resource imports.China's mineral resources are largely dependent on foreign imports.
My country's traditional materials industry still has a long way to go,and the comprehensive utilization of mineral resources is imminent.How to make better use of it? Among them,the metal baling machine is indispensable.It can squeeze all kinds of metal scraps,steel shavings,scrap steel,scrap iron,scrap copper,scrap aluminum,aluminum shavings and other metal raw materials into qualified furnace materials of various shapes such as cuboids and cylinders.It is convenient for storage,transportation and recycling.
Nick brand metal baling machine is recognized by many customers with high-quality qualifications and professional craftsmanship according to everyone's actual needs,and is trustworthy.
WEB:www.nkbaler.net
TEL:86-29-86031588