Nick brand
straw silage balers
are recognized by many customers with high-quality qualifications and professional technology according to the actual needs of everyone, and they are trustworthy.
The straw silage baler can pack the straw, which saves space, reduces the phenomenon of straw burning, and also protects the environment. So, do you know the precautions when using it?
1. The
straw silage baler
is specially designed to pack straw, wheat straw, corn stalks and other materials, please do not use it by others, and do not use your hands or body close to the main machine.
2. Do not put the straw baler in a humid place with water or dust.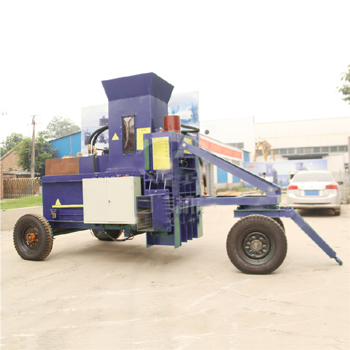 3. The branch power supply runs at the same time with other machines, which may affect the running performance of the machine. If the plug or socket is overheated, it may cause a fire. Special attention should be paid to prepare the special voltage and capacity for this machine only. Avoid plugging and unplugging the power plug with wet hands.
4. The ground terminal of the machine must be connected to the ground. There is a danger of electric shock if it is not connected to the ground wire or not fully connected.
5. During installation or operation of the straw baler, please use gloves, protective glasses and masks.
The precautions for the use of
straw silage baler
are here.
Shaanxi Nick Machinery Equipment Co., Ltd. is committed to the production of hydraulic balers. The straw silage balers, waste paper balers and other equipment produced are of high quality and low price. If you need them, please log on to our website:
www.nkbaler.com
, Or call: 86-29-86031588, please call us for more details!