Effective maintenance method to prevent oil leakage of vertical hydraulic baler
Author : admin Time : 2021-01-25 AllPageView : 104
Nick brand
vertical hydraulic baler
is easy to operate, safe and energy saving, and is your best helper.
In the previous article, we analyzed the reasons for the oil leakage of the vertical hydraulic baler. In this article, we will explain the maintenance methods to prevent leakage.
1. Regularly check the screws of each part of the
hydraulic baler
to avoid loosening or falling.
2. Pay attention to the waterproof, moisture-proof, anti-corrosion and rat-proof of the electrical part. The inside of the electric control box and the wiring terminals must be kept clean to prevent electrical failure.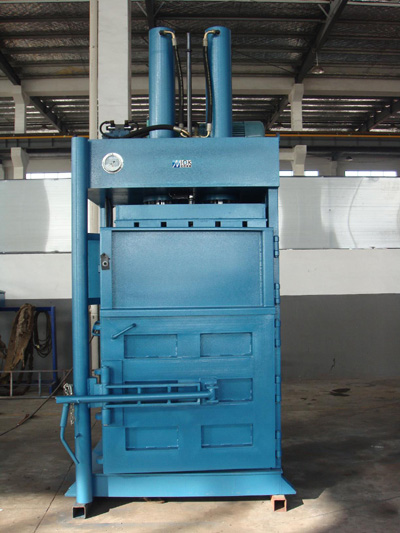 3. When the machine is stopped, the two heat-sealing rollers should be in the open position to prevent damage to the packaging materials.
4. Lubricate the joints of the gears of the vertical hydraulic baler, the oil hole of the bearing with a seat and the moving parts at regular intervals.
The maintenance methods of the
vertical hydraulic baler
will be organized here for everyone. If you still don't understand or want to know more, welcome to visit Nick Machinery website: www.nkbaler.net, or call: 86-29-86031588, we will have someone to answer you.