Correct use of
baler machinery and equipment
, conscientious implementation of maintenance systems and strict compliance with safety operating procedures are necessary conditions to prolong the service life of the machine, improve production efficiency and ensure safe production to this end, it is recommended that users establish maintenance and safe operation procedures. The operator should be familiar with the machine structure and operation procedures, and must also pay attention to the following points:
1.
The hydraulic oil
added to the tank should strictly use high-quality anti-wear hydraulic oil, which must be strictly filtered, and should always maintain a sufficient amount of oil.
2. The oil tank should be cleaned and replaced with new oil every six months, but the oil should not be cleaned and filtered for more than one month. The new oil that has been used once is allowed to be used again after strict filtration.
3. Lubricating parts of the machine should be filled with lubricating oil at least once per shift as required.
4. The debris in the material box should be cleaned up in time.
5. Those who do not learn or understand the structure, performance and operating procedures of the machine shall not start
the machine
without authorization.
6. When the machine has serious oil leakage or abnormal phenomena during work, it should stop running immediately to analyze the cause and eliminate the fault, and must not be forced to run while sick.
7. During the operation of the machine, it is not allowed to repair or touch the moving parts, and it is strictly forbidden to press the material in the material box with hands or feet.
8. When adjusting
the pump, valve, and pressure gauge
, it must be done by experienced technical workers. If the pressure gauge is found to be faulty, the gauge should be checked or updated immediately.
9. The user should formulate detailed maintenance and safety operation procedures according to the specific situation.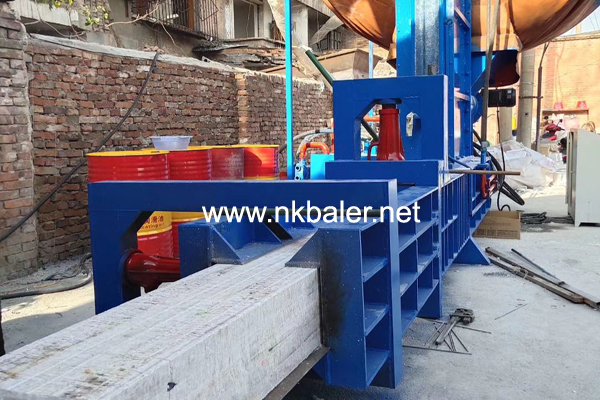 For more maintenance and safe operation procedures for
hydraulic balers
, please pay attention to the website of NKBALER: https://www.nkbaler.net/.