Precautions for the use of Nick straw baler
Author : admin Time : 2021-03-17 AllPageView : 126
Advantages of Nick Machinery Baler: The straw balers are also called
horizontal balers
. The Nick Mechanical straw balers use PUC computers to control automatic feeding and discharging.
It is mainly suitable for compressed packaging of loose materials, reducing the volume to facilitate packaging, transportation and reducing storage space; packaging objects include wheat straw, corn straw, soybean straw, straw and other agricultural product straws. It has the characteristics of tight structure, strong and firm; economical and practical, easy to operate, safe and reliable, etc., suitable for large-scale breeding farms, straw recycling companies and feed production enterprises.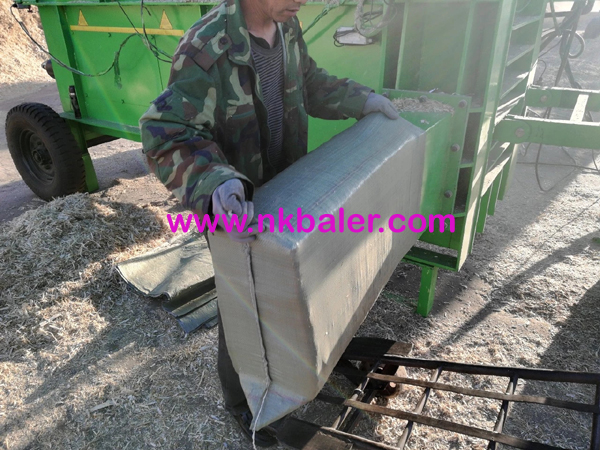 The following aspects must be paid attention to in daily use of
horizontal straw baler
:
1. High-quality anti-wear hydraulic oil (such as HM68 hydraulic oil) should be strictly used in the hydraulic system of the horizontal straw baler. The amount of hydraulic oil should be checked frequently, and the filter screen should be checked frequently to avoid network blockage;
2. The oil tank of the horizontal straw baler should be cleaned regularly and replaced with new oil to ensure the stability of the hydraulic system.
3. All parts of the horizontal straw baler that need to be lubricated should be filled with lubricating oil every day as required.
4. The electrical box circuit of the
horizontal straw baler
is regularly inspected to ensure the normal operation of the electrical appliances; the operator should first undergo pre-job training before starting the job. Without learning, do not understand the structure and performance of the straw baler. It is forbidden to operate without authorization. !for more ifnormation ,please visit us :www.nkbaler.com