With the gradual improvement of my country's environmental protection awareness, people also have an understanding of waste paper hydraulic balers. Nick
waste paper balers
are divided into automatic waste paper balers and semi-automatic
waste paper balers
according to their functions. Today we will talk about automatic balers. They are widely used in various waste paper factories and old waste recycling. Companies and other companies are suitable for packaging and
recycling old waste paper, plastic straws, etc. Next, let us understand the characteristics and principles of the waste paper hydraulic baler.
feature:
1. The photoelectric switch automatically detects whether the material is full and realizes the fully automatic function.
2. Fully automatic compression and unmanned operation, where there are many quad-core materials, after the items are compressed and bundled, it is easy to store and stack and reduce transportation costs.
3. Simple structure, stable action, low failure rate and easy to clean and maintain.
4. The length of the package can be set freely, and the package value can be accurately recorded, which is convenient for the operator.
5. International standard circuit layout, graphical operation instructions and detailed component markings make it easy for operators to understand and improve maintenance efficiency.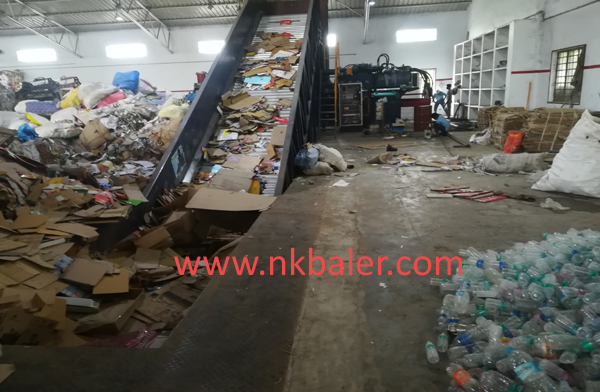 Nick Machinery Equipment Co., Ltd. has been committed to the research, development and manufacturing of waste paper balers, hydraulic balers, plastic bottle balers, straw balers, and metal briquetting machines for many years, and has perfect after-sales service. We are willing to seek common development and create the future together with colleagues from all walks of life! Warmly welcome new and old friends at home and abroad to call 86-29-86031588 or log in to our website www.nkbaler.com