Precautions for installation of semi-automatic waste paper baler
Author : admin Time : 2020-10-22 AllPageView : 124
Semi-automatic waste paper baler has gradually been widely used.Today,Nick Machinery will introduce the installation precautions of semi-automatic waste paper baler.
1.The foundation construction must be carried out in accordance with the foundation plan and leveled with a spirit level.
2.The dirt must be cleaned up before the machine is installed.If the surface of the parts is corroded,it should be cleaned with kerosene.
3.Hoist the host after the foundation is solidified.
4.When installing the hydraulic control system,the joints should be filled with "O" seals to avoid oil leakage.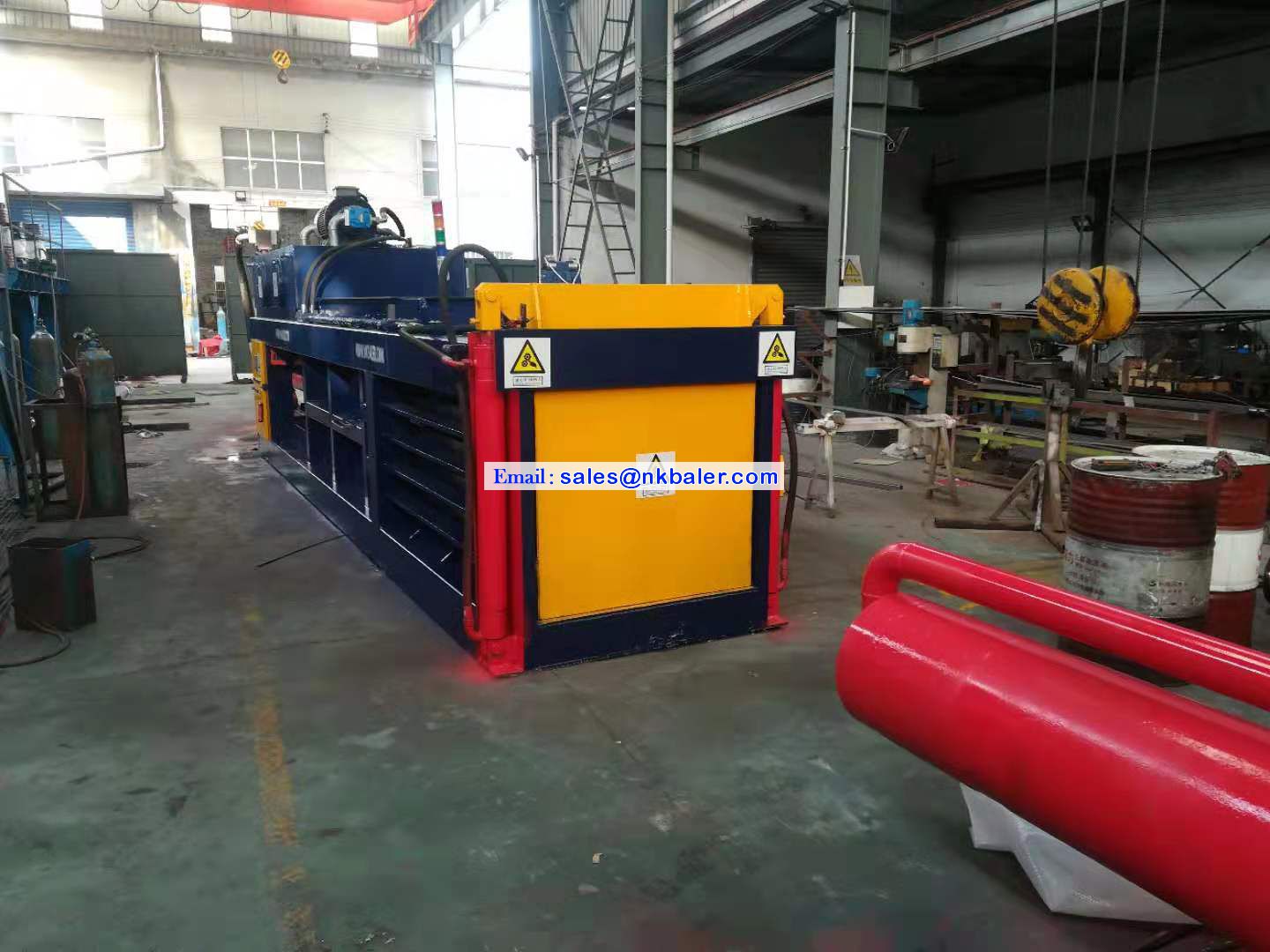 5.Install the main pump valve oil circuit,all pipelines must be cleaned,and the oil pump station is placed and leveled.Clean the inside of the oil tank to remove the dirt that enters during transportation,and tie the oil pipe clamps to prevent oil leakage caused by vibration.
6.According to the electrical schematic diagram,install all the lines to ensure the safe operation of the baler.
7.A spherical structure is adopted between the pusher cylinder and the pusher head,which has good reliability and long service life of the oil seal.
Nick semi-automatic waste paper baler is hydraulically driven,safe and durable.Open structure, convenient and quick to pack out,improve work efficiency.
Nick Company website:www.nkbaler.com,or call: 86-29-86031588