Nick brand
waste paper baler
is recognized by many customers with its high-quality qualifications and professional craftsmanship according to everyone's actual needs and is trustworthy.
In recent years, with the rapid development of the domestic straw baler market, the application and research and development of related core production technologies will surely become the focus of attention of the industry. Therefore, understanding the research and development trends, process equipment, technology applications and trends of the core technology of straw baler production at home and abroad is critical for companies to improve product technical specifications and improve market competitiveness.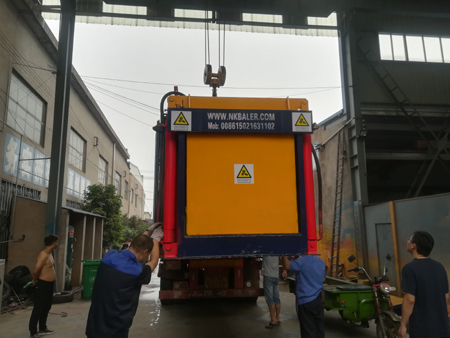 At the same time, it is very useful for enterprises to understand the production technology and development status of various hydraulic baler products. In addition to the introduction of product technology and talents, Nick Machinery has increased its investment in the exhibition. In recent years, Nick has participated in major packaging industry exhibitions at home and abroad almost every year. Its purpose is:
1. Push Nick Machinery's main products including straw balers, waste paper balers, and metal block balers to the market, so that more customers will be familiar with and understand our company, recognize our products, and increase our company's exposure , Expand publicity.
2. Learn and communicate with each other. Every time there are many manufacturers participating in the exhibition, everyone will have a good product display. We can observe and learn the good aspects of others to see if we can also learn from other people's good technology for me Used.
In addition, Nick Machinery actively adjusts the product structure and increases the development of new products. Innovation is the prerequisite for the development of an enterprise. Any industry or enterprise must continue to seek development and innovation if it wants to stay behind.
Shaanxi Nick Machinery Equipment Co., Ltd. is committed to the production of waste paper balers. The semi-automatic waste paper balers and
fully automatic waste paper balers
are of high quality and low price. If you need them, please log on to our website: www.nkbaler. com, or call: 86-29-86031588, please call us for more details!