Nick brand
automatic waste paper baler
has simple structure, stable action, simple operation, low failure rate and easy cleaning and maintenance. It is a good helper for your production.
With the rapid development of e-commerce, Nick Machinery's understanding of the Internet has become increasingly rational and scientific.
From the perspective of brand communication, the Internet is just a channel for information dissemination. This channel integrates all media forms in the traditional sense and at the same time aggregates a large number of young consumer groups; from the perspective of product marketing, the Internet is A channel for the integration of marketing and communication will further narrow the distance between communication and sales in online media, which is to achieve the integration of brand communication and product sales.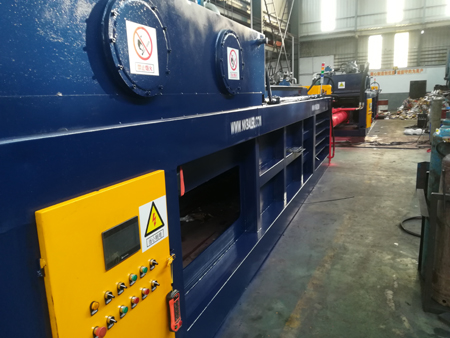 It is precisely based on the integration of network media on communication and sales that e-commerce has received more and more attention from enterprises. On the one hand, enterprises use e-commerce to make the effect of online marketing more intuitive and direct; on the other hand, based on e-commerce, brand Communication with consumers is more direct, especially with young consumer groups.
Nowadays, many companies generally have this idea when conducting online trading activities: the company joins e-commerce and establishes a website, which is a cross-domain advancement, and releases supply and demand information and products can wait for orders and customers to come to the door. But objective facts show that this kind of thinking of enterprises is not conducive to website construction and promotion of their own brands.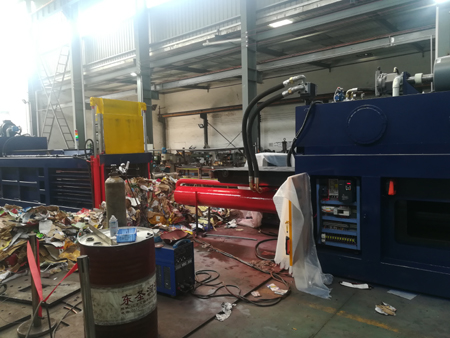 Therefore, in the area of online marketing, major companies must change their original concepts, go out bravely, increase publicity, release product information on major platforms, advertise, and attract more people to find us.
Nick Machinery provides: waste paper baler, metal baler, shearing machine and other packaging equipment, company website: www.nkbaler.net, telephone: 86-29-86031588, looking forward to long-term cooperation with you!