How to make money from investing in straw balers?
Author : admin Time : 2021-01-14 AllPageView : 93
The
straw balers
can compress a large amount of straws, which increases the density and reduces the volume. Convenient transportation, can reduce the transportation cost per unit volume. The baled straws are transported to cattle farms, paper mills or other required sites. There are several ways to make money when investing in a straw baler:
1. As a purchaser, we will recycle the straws of various companies. After all, the straw of each family is limited, and it is not worth buying a straw baler for processing. I believe everyone will be happy to be able to recycle straw, solve the problem of straw storage, and make money.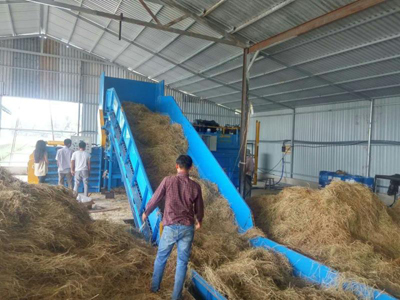 2. Use in farms. Farms need to store a large amount of straw. If they cannot be stored well, it will take up a lot of space. In this case, you can use a straw baler for storage after baling.
Of course, there are other ways to profit from using a straw baler. As long as you have ideas for business opportunities, you should invest as soon as possible. The straw baler produced by Nick Machinery has been put on the market for many years and is in good use, and has been recognized and praised by new and old customers. Company website:
www.nkbaler.net
, phone: 86-29-86031588, looking forward to long-term cooperation with you!