Nick Baler rice husk briquetting machine
Author : admin Time : 2020-11-16 AllPageView : 132
The rice husk briquetting machine is used to compress wheat husk,rice husk,rice husk,chaff,sawdust,hay,waste edible fungus bag,and all compressed fuel that can be compressed into bags to meet the requirements of reducing freight and saving space.
Now the high-speed limit is limited in height and width,and overloading cannot be used on the road.The best way is to use a rice husk briquetting machine to compress and pack the loose material rice husk,which can reduce the freight.
Operation process of rice husk briquetting machine
1.The rice husk is fed to the compression box of the equipment through the hopper,belt conveyor,and screw conveyor.
2.It is squeezed horizontally by the horizontal cylinder of the equipment.
3.After the second longitudinal extrusion of the longitudinal oil cylinder of the equipment,the cuboid is packed.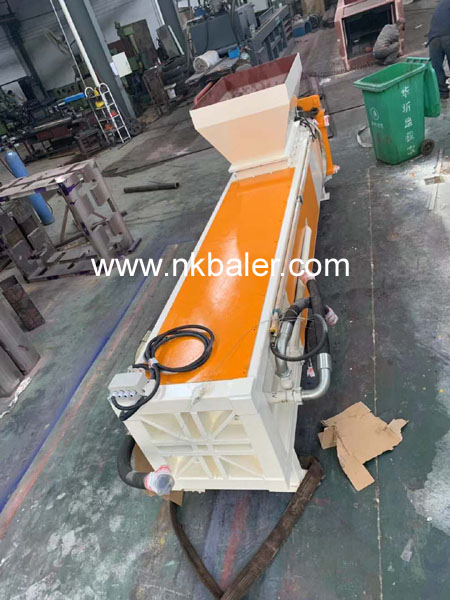 4.Then push the compressed rice husk block into the bag by pushing the bag cylinder.
The recycling value of rice husk is very high.The rice husk from the rice factory is too small for long-distance transportation,which greatly limits the output and benefits of the rice factory.
After years of testing and improvement,Nick Machinery has developed a rice husk baler,which can not only compress rice husks easily,but also process soft materials such as wood chips and coconut chaff,which has won unanimous praise from customers.please visit our website:www.nkbaler.net,or call: 86-29-86031588