NKOT180 tire baler product parameters
Author : admin Time : 2021-04-30 AllPageView : 23
The NKOT180 tire baler produced by Nick Machinery is specially designed for tire compression and packaging. Hydraulic door opening, double cylinder compression, manual valve operation, stable and reliable; movable and fixed dual anti-rebound device to prevent tire rebound when the pressure plate rises; front and rear doors open , Convenient for bundling, the machine has a large production capacity, a large block density, simple use and easy maintenance. The following Nick takes you to understand the parameters of this machine:
Compression force: 180Ton
Packing size (L*W*H): 2100*1200*700-1250mm
Compression cavity size (L*W*H): 2100*1200*2100mm
Packing capacity: 4-5 packs/hour
Packing weight: 1300-2000kg
Machine weight up to 9500Kg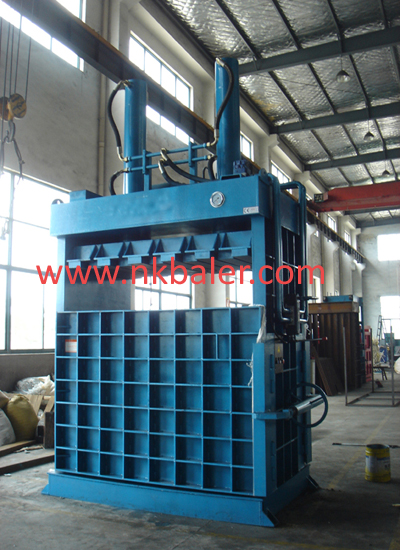 The
NKO series baler
produced by Nick Machinery can also be customized according to your needs. If you need to dispose of used tires, please contact us. We will recommend you the most suitable packaging solution to turn your tires into valuables.
www.nkbaler.net