How does the straw baler work?
Author : admin Time : 2021-04-30 AllPageView : 16
The hydraulic straw baler produced by Nick Machinery is a medium-sized fully automatic hydraulic baler newly developed according to the current market needs. It has made a certain contribution to the comprehensive utilization of straw and straw, the transportation and storage of straw power generation, and green breeding, and it is favored by the majority of users. It is small in size, light in weight, easy to move, easy to operate, high in efficiency, and labor saving. It is an ideal straw forage storage and packaging machine.
The main cylinder of the hydraulic baler pushes the compaction horizontally-the side cylinder longitudinally compacts-pushes the packing head to push the block into the packing bag. The components return to their positions to continue the next working cycle. The whole process is done in one go, and it can be switched to semi-automatic or manual at the same time. The entire packaging process only takes 1 minute. In contrast, the unit packaging cost of the vertical baler is low, but the efficiency is low; the horizontal straw baler has a large investment, but the efficiency is increased by 10 times, the pressure is large, and the weight is large, which can make up for the shortcomings of equipment investment.
Hydraulic balers are widely used in the green and dry storage of forage grass in animal husbandry. It can save storage space and extend the feeding time of green straw. After packaging and sealing, it will naturally ferment to produce probiotics, beneficial bacteria, lactic acid bacteria, and protein, which will be naturally fermented. Cattle and sheep and other livestock are easily absorbed after feeding, and the growth rate will increase 2%, which greatly reduces the cost of feed transportation and storage, and reduces the labor intensity of workers. It has brought tangible economic benefits to the animal husbandry industry. It is the product of silage reclaimed by medium and large aquaculture plants.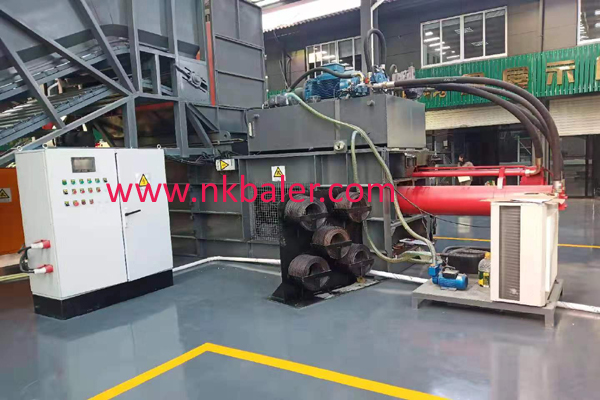 The straw baler produced by Nick Machinery has simple structure, high production efficiency, convenient operation and maintenance, and has perfect after-sales service. Welcome to purchase 86-29-86031588