Marketing strategy of waste paper baler
Author : admin Time : 2021-01-16 AllPageView : 78
The
waste paper baler
is widely used in various waste paper factories, old waste recycling companies and other units and enterprises. It is suitable for the packaging and recycling of old waste paper, plastic straw, etc. It improves labor efficiency, reduces labor intensity, saves manpower, and reduces transportation costs. Good equipment.
In general, what is the marketing strategy of waste paper baler?
1. It is necessary to have sufficient analysis capabilities, including the sales data of past small waste paper balers and other products. It is necessary to analyze the market development and change trends in a timely manner, and then formulate a complete production and sales plan, that is to say, follow the market Step forward.
2. Communicate more with users. As a real user, you can often provide manufacturers with more useful suggestions, such as the latest production requirements, suggestions on the improvement of small waste paper baler equipment, etc., only combining the suggestions of most users In order to better produce high-quality products, so as to create favorable conditions for sales.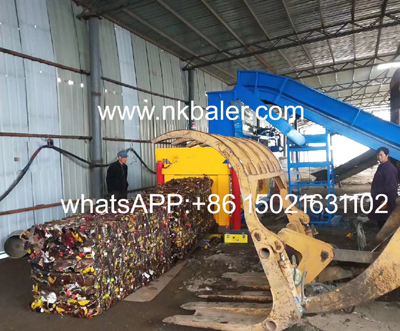 Shaanxi Nick Machinery Equipment Co., Ltd. is committed to the production of
waste paper balers
. The waste paper balers and automatic waste paper balers produced are of high quality and low price. If you need them, please log on to our website: www.nkbaler.com , Or call: 86-29-86031588, welcome to call for more details!