How to deal with the failure of the hydraulic oil pump of the waste paper baler?
Author : admin Time : 2021-01-16 AllPageView : 76
The hydraulic oil pump is the main power source of the
waste paper baler
. The following problems may occur during the working process. Below we briefly introduce the easy failures and the solutions.
The hydraulic oil pump pressure of the waste paper baler is low and the plunger rises for a long time. The problem may be that the overflow pressure is not adjusted well, or the oil return valve leaks. Adjust the overflow pressure and clean the oil return valve according to the prescribed method. Or replace the spool.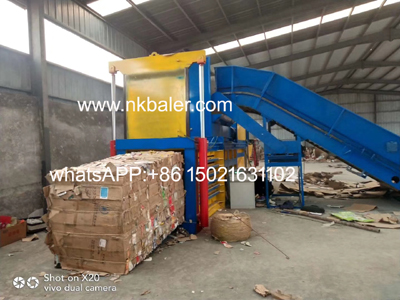 The current of the hydraulic oil pump motor is too large, causing the main pump motor to work abnormally. Generally, the pressure of the overflow valve is not adjusted properly, the oil density is too thick or there are impurities, and the oil pipe may enter the air. It is necessary to adjust the oil supply pressure, replace the oil and tighten the bolts of the oil inlet pipe to ensure airtightness.
The stable operation of waste paper baler equipment is inseparable from our daily maintenance and repair. Only long-term stable work can bring us more benefits. Therefore, the maintenance work is an important part of daily work and requires our attention.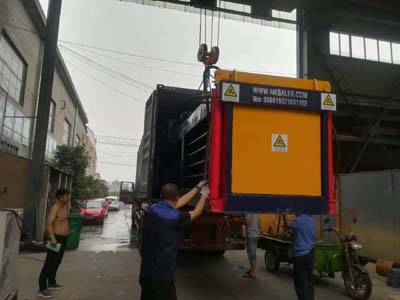 For more information about the repair methods of
waste paper baler
, please log on the website of Nick Machinery www.nkbaler.net, Tel: 86-29-86031588, best-selling models: NKW160Q, NKW200Q, and support custom-made various models of baler, you are welcome arrival.